August 25, 2009
I don't like food & drink reviews. Don't enjoy reading them, or writing them. It's all so subjective, I think, unless you have a really remarkable palate. I tend to gravitate towards much bigger picture trend pieces focusing on what the rest of the country is doing. Right now though, there's a marriage of sorts with those two notions that is happening right in my own backyard.
Dynamic Dish is a restaurant in Atlanta owned and operated by David Sweeney. His philosophy in the kitchen is so on par with this national food movement (see Food, Inc; read Michael Pollan and Eric Schlosser's books, if you haven't already) where David is taking great care with the ideological food choices he makes not only with his restaurant, but in his life. His story connects everything from the land to the body (and every dot in between).
David only uses what he needs and certainly didn't open Dynamic Dish as ginormous restaurant complete with a bored hostess standing around wearing a headset handing you a vibrating pager with blinking red lights to inform you your table's ready. This is a quiet space, serving simple food that allows fresh, local ingredients to be the voice.
I do hope you enjoy my conversation with David as much as I did having it and stick with the length of the interview. I found myself hesitant to censor this piece by shortening it, he speaks so well about so much. We cover everything from the local food moment to the comparison of food as an outfit when used in peak season – sexy! Bon appetit! Oh, I should mention, they (Bon Appetit) know a good thing when they see it too, as they featured Dynamic Dish earlier this year. Here's to feeding our mind, body, and soul…for many years to come.
August 18, 2009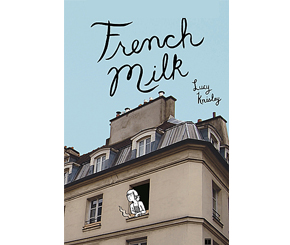 I've heard other writers complain when people openly admit to reading their book in a day or two, because it certainly didn't take the author one day to write it. But, I read Lucy Knisley's travel journal/comic/coming-of-age story in about that long. And I don't think that's an insult.
I found her book to be such a refreshing way to tell a particular chapter of life – that period in your early twenties, where you're about to be on your own and excited about the possibility, but scared shitless and insecure all at the same time. In the end, Lucy's story wraps around you all sweet and comforting, much like the milk in Paris.
I'm so thrilled with this week's travel piece, a Q&A with Lucy Knisley, the coolest chick with a pen, and the author and illustrator of French Milk.
August 11, 2009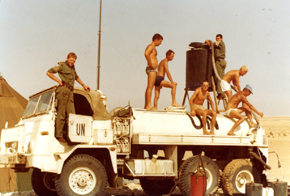 My father wanted to be a veterinarian. He was attending Oklahoma State University on a wrestling scholarship, which was one of the only means for him to pay for tuition. His grades weren't exactly on par with what was expected of collegiate athletes, and what happened to boys flunking out of college in the late 1960s was a little thing called Vietnam. There, my father went from vet to vet. I've often wondered how different his life might've been had he been a vet of the animal doctor kind instead of the one holding heavy artillery in the Da Nang Delta.
So, it got me thinking about all those moments in life when you're headed one way and before you can blink, a crossroads occurs. I heard about these a lot when I worked at CNN–the stories of people who were running late to work at the World Trade Center the morning of September 11, 2001, or tourists who barely missed the 2004 Asian Tsunami by coincidently checking out of their hotel within hours of it getting hit. Or horrific outcomes of circumstance like Daniel Pearl who happened to be in the wrong place at the wrong time asking too many questions. It thankfully turned out differently for The Christian Science Monitor's Jill Carroll whose updates I followed religiously and have left me wondering now, how that period has changed her life perspective.
But, these acts are all around us, not just on the news. Everyday, to folks much like my father.
They are the weddings being called off countered with those being planned. The teeter-totter of life, or as I call them, the Sliding Door moments. You know, the movie where Gwyneth Paltrow gets fired (or in the movie, "sacked"), in one scenario she misses the train, in the other, she catches it only to find her boyfriend carrying on an affair. Life's parallel shifts.
Read More
August 4, 2009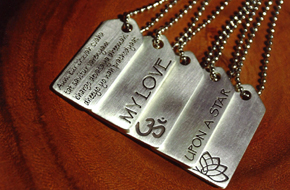 I've practiced yoga just shy of a decade now. One of the things I love most about it is that my practice is always evolving and changing. Since it's become pretty engrained into my being, words like om have unfortunately lost their significance on me. So, I'm always appreciative when something comes along to remind me.
Enter Asha Patel Designs, which just launched a new collection called Threads. I am not a huge fan of buying things just to have them, so when items fall more into the want category than the need, I want to have a deeper reason for getting them. Asha combines my need for yoga with my want for a well-designed piece of jewelry. This creative guru juggles her design work with a full time job, a husband and role as a mother, and yet somehow manages to find balance in it all.
Our Q&A covers everything from creative inspiration as a soccer mom  (err mum) to cross-culture living and the new direction in her work. Namaste.
Read More