October 27, 2009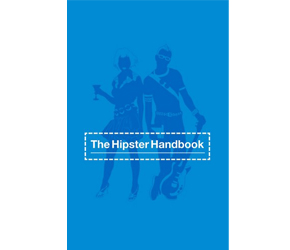 I was at an event a while back and one of the main topics of discussion was the definition of a hipster. Folks, these are not brain surgery conversations. No one is splayed out across an operating table.
The word actually originated in the 1940s, used to describe those on the fringe of society (first used to define the Jazz subculture). But, for argument's sake, here are a few things that I've come up with; all based on my own observations as to what truly defines the modern day hipster (which, by the way, isn't considered outskirts any longer). Any combination of these items matter and not a whole lot changes the scope with gender (except for noted facial hair).
1.    Occupation
2.    Attire
3.    Overall Appearance
4.    Hobbies
5.    Ride
6.    Family
October 20, 2009
The simple story behind Santa Cruz (situated on the Monterey Bay) is this–in the 1960s the counterculture boom made things in San Fran a bit too crowded, so the intellectual crowd headed South, to Santa Cruz. So, the answer is yes, Dionne Warwick, they do know the way to San Jose (that's the nearest major city in proximity to SC), a.k.a. Silicon Valley.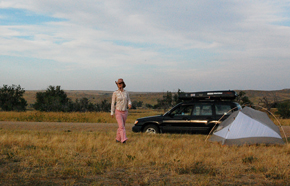 My twin sister's favorite book is John Steinbeck's Travels with Charley. It's pretty fitting because she's a journey seeker, and the whole book is an account of Steinbeck's road trip with his standard poodle named Charley. So when she moved to Santa Cruz, California from Baltimore, Maryland this summer, she actually did what so many of us (me, me, me) dream about doing–taking weeks to travel to her new home. She visited friends and family along the way stopping and enjoying the drive as much as the destination. Even camped solo (so brave) in some of the most inspiring places in North America. One early morning before dawn in the Badlands, she woke up to a bison stampede … beats an alarm clock any day.
Now that she is settled in SC, my older sister and I met up with my twin for a bit of a girly get-away. We've all been busy this year. My older sister has a big-wig job, a husband who travels for his job, and two kiddos under the age of four. My twin just uprooted her life (new job, said new town, and end of an 8-year relationship), and me–I've been a bit buried in both work and worry lately, so it was due time to whip out the mascara and skinny jeans. But, really, more like cut-offs and tank tops, as that's more the way they roll…
The point in my story about my twin's travels to get to Santa Cruz is that  that's pretty much what we did there. We stopped and took a moment to digest it all. We visited with friends and family, saw some of the prettiest places in Nor Cal, and just slowed down. If you ever need a little (or a lot of) space to clear your head–Santa Cruz squarely fits the bill. Here's a bit about our trip, and my favorite spots along the way. This week, the pop on Eddie Vedder's muse–Santa Cruz.
October 13, 2009
As a child, I was obsessed with outer space. If I had to guess now, it was more likely the idea of a vast universe with all sorts of matter floating around. It intrigued me and filled my mind with curiosity for years, the existential questions of what is really out there, the unknown. Because I'm so familiar with these thoughts in my own mind, I often wonder why is it so scary, the unknown? I've always wrestled with it. Now, the full disclosure–after thinking our life was going one way, it's clearly not.
This was supposed to be our baby year. This was supposed to be my writing year. This was the husband gets a promotion at work year so I could have both the writing and us working on trying for a baby. Then, the economy tanked, just after I'd started up my business.
Then, my husband's company kept eliminating positions until finally, while I was in California (which you'll read all about next week) visiting my sister, my husband calmly (err, sort of calmly) told me he'd been laid off. The news was delivered in a tone I recognized from five years prior when I was post-appendectomy with my husband tearing through the Piedmont Hospital hallway screaming, "My wife is throwing up!" and me sitting in the mechanical bed covered in vomit wearing my coke bottle glasses, crying, "I don't know why you love me!" We really know how to hold it together, the both of us.
It didn't come as a huge surprise. We'd been waiting for this day for a while, as the writing has been on the wall for ages now. But, if you ignore it enough, it goes away, right? Let me tell you, waiting for the shoe to drop doesn't make it any less scary. Or easier. So, there's quite a bit of unknowns at the moment. More than I can begin to wrap my head around.
October 6, 2009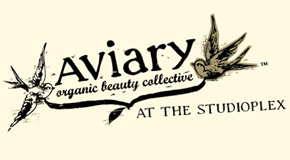 Co-ops and collectives are nothing new. Forms of them date back to the both the Agricultural and Industrial Revolutions in the 18th and 19th centuries. But, lately, there's been a bit of resurgence,  and I'm not complaining.
I like the idea of a joint venture of like-minded folks and ideas. Particularly in this economy, the business model has morphed, and if you haven't changed with it, you just might be folding. My friend, Amy Leavell Bransford of New Moon Skincare so gets that.
Amy is a lot of things (wife, momma of two adorable sons, daughter of the great environmentalist and musician Chuck Leavell … yes, that Chuck Leavell – the Rolling Stones keyboardist and of the Mother Nature Network). But, one of the things I admire most about her is her business sense. She is one the best estheticians in Atlanta and is the only Dr. Hauschka trained and certified person in the state of Georgia. Recently she launched Aviary, her idea of a beauty collective … this little house of creative, organic beauty has some very busy birds…
Read More