January 26, 2010
I've always loved to travel; maybe it's the Sagittarius in me. But, lately I've come to the realization that we travel a lot. And I'm not exaggerating when I say a lot. Last year, on average, our travel worked out to be almost one trip a month-and almost all of it was to visits to family and friends. Most likely this has to do with the fact that my husband and I both come from large families (four kids in each of our families, plus nieces and nephews all around) and have close friends in our hometowns we still regularly keep in touch with. So between weddings, graduations, baby showers, birthdays, family vacations, and holidays, being out of town often is a bit of an understatement for us.
This year though, I'm trying to find a balance with the travel. Because in 2009-despite a recession and job loss-here's where we went last year (in no particular order):
Oklahoma City, Oklahoma
Cincinnati, Ohio
Santa Cruz, California
Birmingham, Alabama
New Orleans, Louisiana
Seattle, Washington
Vancouver, BC
Siesta Key, Florida
Charleston, South Carolina
Destin, Florida
January 19, 2010
I was always a pretty nervous kid. Worried, a lot and just overall anxious. About my grades, boys, my friends, my family. Typical stuff, I suppose, for a teenager.
But, now, it's beyond anxiousness. You see, about the time of my 33rd birthday (this past November) I started having panic attacks. Some small, and some big, but all equally scary. These have been moments when I felt as if my world was closing in and my lungs could not counter the feeling, let alone manage to take actual gulps of air. And twice I found myself on the couch shaking uncontrollably for long stretches of time. I could always function and do the day-to-day after an episode, but in that moment, that actual moment I feel paralyzed-with fear, with illness, and well, with panic. But, then I get into a panic about when the next one will happen, to the point that it might trigger another. I assure you, it's not a fun pattern to be trapped in.
January 12, 2010
With the holiday season behind us sometimes it's nice just to have a little something made without heavy cream in the form of a casserole dish; something portable. Now seems like as good of a time as any to talk about one of most current food trends … the food cart.
When I was young this just meant an overpriced bomb pop served by some creepy dude that was likely counting back change to kiddos stoned. But, now, as an adult, it means goodness in a portable wrapper-burritos, fish tacos, pizza, falafel, Korean … mmmm burritos.
And I'm not talking fast food, here, but the carts and trucks that are the lifeline to a city. Some of this popularity is in fact what's in the container, the other, is the score of finding the truck (a Twitter account helps) while they tussle with permitting. Here's a look at some of the most buzz-worthy trucks cruising the streets beyond the bomb pop.
So here's to the New Year and a new decade of eating diverse (local) foods. And for all of you readers in cities with the tasty food cart, be sure you post your favorites. Stay hungry my friends, stay hungry.
BBQ Island
Dessert Truck
Farm 255
Green Truck
Hellava Falafel
Jay Jay's Good Food Truck
Kogi
Moya Taco * This is rumored to be gone by Chowhound, but i do not have confirmation. I had to list in the hopes that Moya is still alive and kicking; if not, a big tear.
On the Fly
Rickshaw Dumplings
Roli Roti
Skillet
Taquria Star
The Mighty Cone
The Sweets Truck
January 5, 2010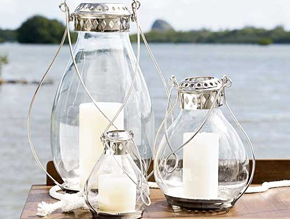 I read somewhere that most people tend to stick to their goals better if they can visualize them. My mind is apparently wired the same as the majority, because if I see it, it's generally easier for me to achieve it. In lieu of the standard resolutions for this coming decade, here's my vision. My creative board of what I'd like to happen and what inspires me to make it a reality. Universe, are you listening? Bueller?… Bueller?… So, what's on your vision board?