October 27, 2010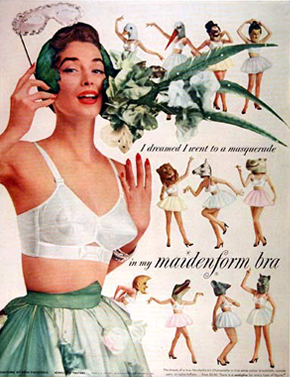 To be fitted by Susan Nethero is a pretty big deal. She's appeared on Oprah several times with every appearance boasting her mantra of one single garment changing a woman's life. So, when my friend (and publicity guru) Meg Reggie hooked me up with a session with the one and only founder of Intimacy I was beyond thrilled (but also completely weirded out).
You see, I'm talking about bras here, and this year marks the 100th anniversary of its invention. A century of corsets, pushup pillowed inserts, silicone cutlets, underwire, lace, and twisted straps … we've come a long way. But, apparently not far enough as most women own at least eight bras and wear only four. I've been measured for a bra once, maybe twice, and not in a proper lingerie store; I'm certain it was at a department store and one time for sure was in the junior's department.
Clearly, for me, the bra is an afterthought. Well, when you meet with Susan it's a whole different sort of experience right off the bat. For starters, she doesn't use measuring tape. She expertly brings in a stack of bras some measuring for size around and some for cup. Regardless of how she does it, you'll walk out with the most amazing fit. In my session (which wasn't nearly as invasive and strange as I feared it would be) I was enlightened to know I was wearing two sizes too big around (band size) and two sizes too small in the cup. In other words I've been spilling out and adjusting straps for years.
So here's my plea—ladies, let's all make a pact to invest a little money into a well-fitting bra. I'm not saying it's life changing, but it is chest changing. It doesn't have to be fancy, it just has to fit and maybe, just maybe, we'll actually get more than three in the rotation, bada bing.
October 20, 2010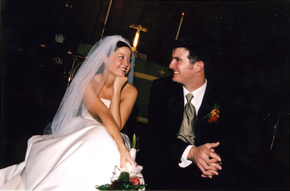 Siesta Key, Florida holds a special place in my life. My husband and I fell in love there, for one. Well, we likely were before that, for certain on my end, but it was there that I figured out I was in it for the long haul. We made the trip about five months into dating, our first vacation together as a couple, and after spending a week playing house at his parent's condo, I still wanted to be around him. And better yet, he still wanted to be around me.
I celebrate two anniversaries in October. The first, my wedding anniversary, which Monday, was seven years. The second, the anniversary of my first danapop post, two years ago on October 14. Both, my loves. My husband and my work, and completely coincidental that both milestones occur the same autumn month. And both hit me like a ton of bricks in Siesta Key; the name and concept behind this website coming five years into my marriage while on a trip to that same beach. It's pretty fitting that's where we chose to mark our anniversary this year–it is still the one place that best defines us.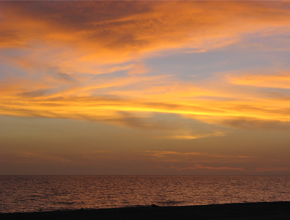 Sometimes I can be go, go, go, check, check, check; off lists, off life, and just the thought of somewhere called Siesta makes you want to change your pace a bit. To wander and just be. My husband and I met and married within two years. I'm sure people in our lives (though no one has ever said) likely thought we were absolutely nuts, but we knew. What's it that lady says in When Harry met Sally? "You know like you know a good melon."
I can't say I know how to pick a proper melon, but I do however know that when I met my husband I was done with dating. I'd had my heart ripped out of my body in more than one way (my father had died nine months prior, I had just gone through a horrific breakup with a really bad boyfriend) and was ready to be on my own for however long it took to be okay with me. And when I took that moment to step away, that afternoon nap on my life and let whatever was going to happen just happen, I went and landed myself a love.
Here's to remembering to take a Siesta every once in a while to reflect and soak in … so, a toast to another year of writing, and above all, to love.
Cin cin,

October 12, 2010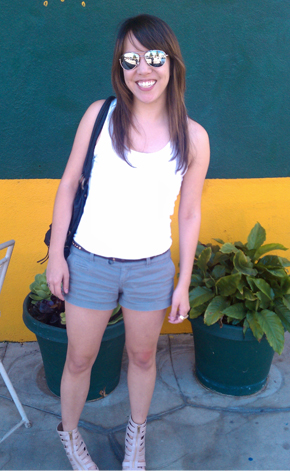 Los Angeles–the city of dreams. My twin sister lives in California, so it's a state I visit often, but most of my stops are further up the coast in San Francisco, Santa Cruz, and Sonoma.
So, when I heard Catherine, the other half of the fantastic AsianCajuns, planned to hit the SoCal spot with her boyfriend Troy, I just had to get her take. Not only do Catherine and her twin sister Lauren (whom you read all about her travels to Scotland here) write the most fashionable blog in Atlanta, they are experienced travelers, and just plain fun.
Here's Cath's refreshing postcard … feel free to read this post while wearing sunglasses indoors, that's so L.A.
October 5, 2010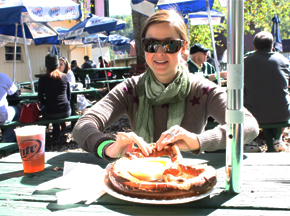 The concept of a weekend is ancient, dating back to Biblical times; the idea behind it began as a day of rest for the soul and reflection (ahem, no boozing). It was modernized in 1926 when Henry Ford was the first factory owner to close for both Saturday and Sunday, allowing workers time with family to balance out the grueling five-day work week (or to spend their hard earned money on things like cars, how Machiavellian of him).
Throughout my adult life my relationship with Friday night until Monday morning has always been of the tortured variety. You see, I've worked at places like 24-hour cable news networks, and boutique public relations firms whose idea of a weekend off on a regular basis is pretty much non-existent. And for the most part, I was fine with that. At the time, I dealt with on-call situations like, say, a space shuttle blowing up and me spending an entire weekend down in the tapes library looking through archival footage of congressional testimony from the Rodgers Commission to locate the portion where o-ring erosion is described on the record by theoretical physicist Richard Feynman, searching for the five-minute portion that isn't an absolute snooze-fest, as if it were the norm.