December 29, 2010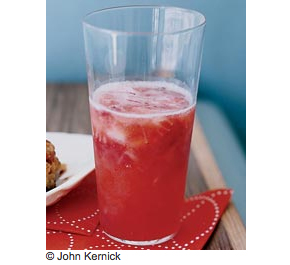 I was going to write a piece this week about good fortune foods. The spread on New Years Day laid out with promises of abundant wealth, health, and prosperity in 2011. You know, Southerners have the ritual of Hoppin' John, that I swear by. No joke, I made this exact recipe a week before my husband got his job offer this past summer because I thought, "Hell, it can't hurt and we've gotta eat, forget that it's June." And by gosh, within a month he was a badge-wearing employee again with a direct deposit paycheck that arrives every two weeks. So, start soaking those field peas.
I make Hoppin' John the way my mom makes Mississippi Caviar—a relish laced with black eyed peas piled on crackers every January 1. Italians have chiacchiere, gorgeous pillows of pasta-fried dough drizzled in honey, and in many parts of Spain it's custom to eat exactly twelve grapes at the stroke of midnight. I was going to explore the ancient cultural and religious significance behind these foods and their relevance in modern times. Sounds fascinating, doesn't it?
But, I got buried in writing deadlines, shopping, cooking, wrapping, traveling, and so, well, eff it … basically take your pick at eating pork, fried dough, cakes and breads (possibly with a coin baked inside, or nuts, or dried fruits), herring, cod, soba noodles, black eye peas, or collards, and call it a year brimming with possibility.
Instead of this well-researched gem of a piece, will a cocktail recipe do? What's ringing in the New Year without a little booze, after all? And I particularly like the walk of shame this drink recipe is alluding to, I mean–what's New Year's Eve without a bad decision?
Here's to 2011!

Redhead in Bed
Adapted from Food & Wine
Makes 10 drinks
3 pounds strawberries, hulled and coarsely chopped (use frozen this time of year)
2/3 cup sugar
1/2 cup plus 2 tablespoons citrus vodka
1/4 cup fresh lime juice
Ice
1/3 cup chilled Riesling
In a bowl, toss the strawberries with the sugar and let stand, stirring occationally, until the strawberries release their juices, about 10 minutes.
In a blender, combine half each of the strawberries and their juices, the vodka and lime juice with 1 cup of the ice and puree. Pour into a pitcher. Repeat with the remaining strawberries and juices, vodka and lime juice and 1 more cup of ice. Fill 10 Collins glasses halfway with ice. Pour the drink into the glasses, top each with ½ tablespoon of Riesling and serve.
December 22, 2010
The cupcake trend is officially over. Finished. Dunzo. Here to take its place … the whoopie pie. I keep seeing recipes for these suckers. My top two reasons why:
1. One could call them rustic, which loosely translated means they don't require the skill set of Martha Stewart and a gazillion kitchen tools to make. Sweet, creamy filling piled between two soft cookie-ish pillows trump stale cupcakes any day of the week.
2. People like saying the word "whoopie." And like it with the word "pie." It doesn't hurt that it looks and tastes like a revved up Oreo (sans the lard-laden vanilla filling).
At any rate, my lovely sister-in-law made these for us at a holiday party she hosted, and everyone gobbled them up. Her version had chocolate cookies and a vanilla filling that she rolled in peppermint. They are tasty, simple to whip up, and will be an instant nostalgic hit in your dessert repertoire.
December 15, 2010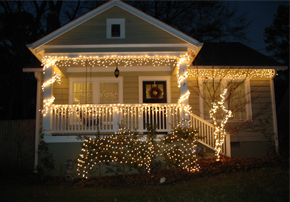 This time of year my husband goes Clark Griswold crazy for about five weeks. From roughly Thanksgiving to the first of January-ish the exterior of our house looks like it's on fire, and the interior has more greenery than a vegetarian's dinner plate. In other words, decorating for Christmas is on like Donkey Kong. Normally this fuss stresses me out, but through the years we've managed to compromise a bit—he'll curb the excitement and I'll wean myself from my freak out level regarding the Santa and snowflake knickknacks taking over every room.
One thing I do enjoy this time of year is holiday films. There is something about cozying up on the couch and watching movies with someone else's dysfunction. Here's my list of holiday movies that always make the rounds. Side note–refer back to my Turkey Tension Playlist circa 2008 if you think watching "Love Actually" in front of the in-laws is a good idea.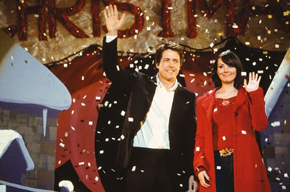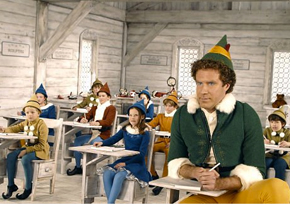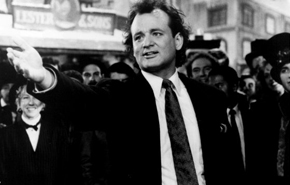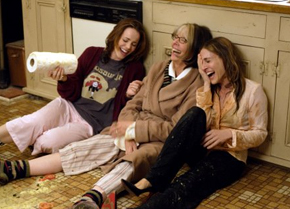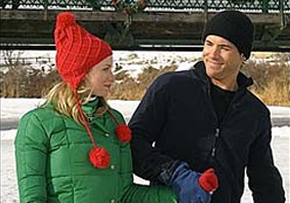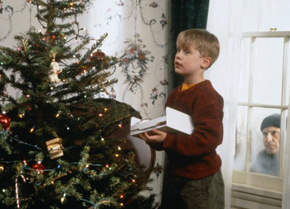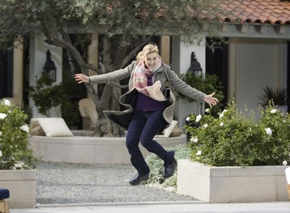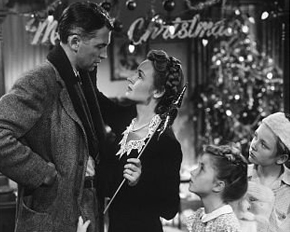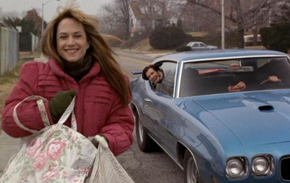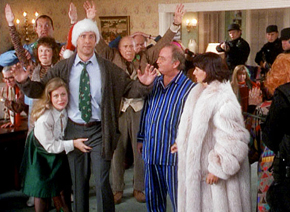 December 7, 2010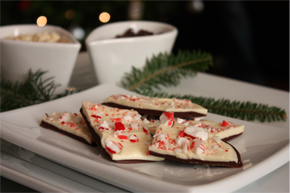 Growing up, my family didn't have many holiday traditions. I can remember two—opening one gift each on Christmas Eve, and an annual Thanksgiving morning competition to decide which team has dish duty (the year of the pinball tournament was the best). But I can't remember food ones that stuck year in and year out. Some years my mom would bake her holly cake—a jelly-rolled number shaped like a log with frosting spruced up with mint extract, and decorated with jellied gummies that she'd cut into leaf shapes—we loved it. Or some years she'd make candies like fudge or use cup molds for caramels and peanut butter meltaways.
Like most traditions, ours just sort of happen once and then are requested year after year. But most are labors of love, entailing loads of stress (I get that the turkey stuffed inside a duck was fun one year, but maybe it's just a one-time deal?). In my family's case, my guess is that there were so many of us kids that the recipe requests varied, and my mother tried her best to appease us all. Maybe that'll be my story once we have children too, but the first year I was married I stumbled on Paula Deen (I think) making peppermint bark on television and have been making it each December since.
The thing with peppermint bark is that it's everywhere—Target, Williams Sonoma, department stores—everywhere. Which totally surprises me, because it's the most embarrassingly simple thing to make. I riffed off Deen's basic recipe and made it into something I could actually tell people about—even two glasses of wine in. You'll see what I mean below. At any rate, it's a favorite around our house. This year I'll package it in sleek tins, nest in pretty tissue, and make labels to give the bark as gifts. Or I might do them Donna Hay style and put them in metallic cups for individual little treats. Either way, it's a holiday staple we cannot live without, and a tradition not worth stressing over.
December 1, 2010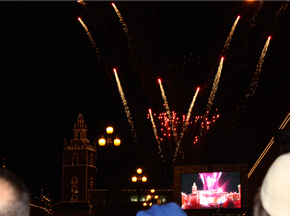 I saw Nigella Lawson on book tour last year touting her holiday cookbook, Nigella Christmas. She gave a fantastic history lesson about medieval times and the tradition of glowing lights (err lanterns) lining the exterior of houses, making it easier for loved ones to find their way, despite the frigid weather and blackness of night. Those lights–warm and comforting, beaconing family and friends inside.
That story is so fitting because I just got back from spending the holiday in my hometown of Leavenworth, Kansas, just outside of Kansas City. One thing I love the most about KC is the plaza lighting ceremony, an annual event Thanksgiving night, marking the outdoor district open for the shopping season. That one night sums up what Kansas City means to me, it's about family and friends and being bundled up and, as Nigella's history lesson proved, one seeped in tradition.
But, not many people outside of Kansas City know about it, or other events similar to it for that matter. These iconic events that define a city, specific to a certain time and place; this country is full of them. Here are my picks for some of the lesser-known iconic events that sum up a time and space.