July 27, 2011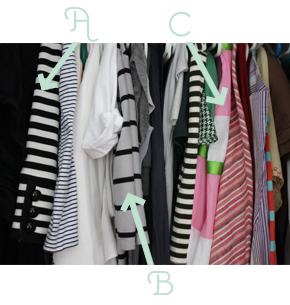 I've had a penchant for stripes for as long as I can remember. You can see in exhibits A through C and honestly, I could likely go through the entire alphabet with pieces tucked throughout my closet (I haven't even shown you scarves, sweaters, tees) if I needed to really draw up a case. It's embarrassing, and admittedly I need to employ a little fashion editing in this department.
But, from home goods to clothing, the somewhat French, somewhat nautical simplicity of a stripe gets me every time. So, it's no surprise my eyes keep wandering towards summery stripe patterns and its cousin, colorblock this season. Here are a few structurally lined things I'd like to add to my overflowing existing collection (with restraint, of course).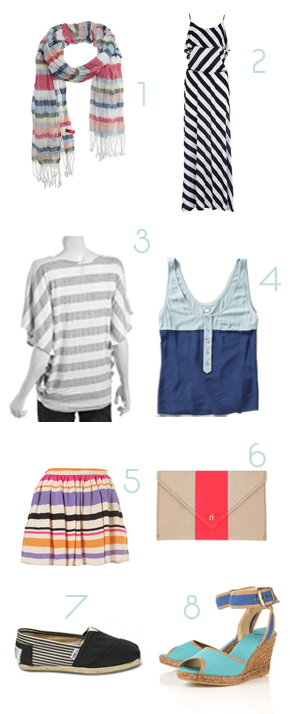 1. Sheer Cotton Scarf, Esprit
2. Stripe Mixed Fabric Maxi Dress, Oasis
3. Heather Grey Stripe Cotton Butterfly Sleeve Top, Cielo
4. Marie Top, Fossil
5. Multi Stripe Skirt, Topshop
6. La Pochette Clutch, Clare Vivier
7. University Black Rope Sole Classics, Toms
8. Winston Colour Block Espadrille Wedges, Topshop
July 20, 2011
Summertime is the only time I feel sorry for Otis. It's hot and he can't handle it. And other than the stretch from June to August, that dog doesn't have it so bad. Not in the slightest. But, boy, come June, you'd think he was dying from a heat stroke with the drama that ensues after he's out back … he'll throw himself under the ceiling fan in the living room like he's dying, then go to our mudroom and dunk his entire face in his water dish, look up pitifully with water dripping down as if to say, "It's so rough out there, you have no idea."
I wanted a dog most of my life. I spent every birthday hoping for one, but it never came. When my brother (who's the oldest) was a baby, my parents had Basset Hounds, Buck and Maggie, but they eventually had to put Buck down for violently biting my brother, and later, they gave Maggie away. I think the heartbreak from both was so devastating they never got another dog. But, that's just my theory on the matter.
July 13, 2011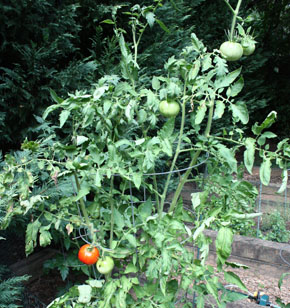 Right now I'm up to my elbows in both tomatoes and peaches. The first, because I planted four different varieties in our garden this past spring and they are just beginning to turn from pale green into a vibrant red relatively at the same speed (minus the one shining star ready for picking). The second, the peaches, because I bought a half peck in south Georgia en route to Atlanta from Florida.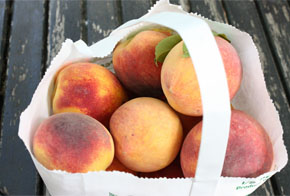 I've thought of all sorts of things to do with both … there's a tomato jam recipe (here) that I'd like to try, and the peaches will be good in just about anything (an oat-crusted crumble, piled on top of homemade vanilla ice cream). But, I keep coming back to the caprese. The simple Italian insalata trifecta of sliced tomatoes, basil, and buffalo mozzarella drizzled with good olive oil, a pinch of salt and pepper—perfection.
I'm certain I could eat this daily for a great length of time for lunch or dinner and never tire. Then, I stumbled upon a recipe (here) for peach caprese, and well, wow!
Wishing I would've bought another peck.
July 6, 2011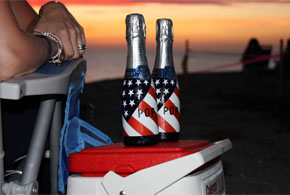 Stepping away from the computer and replacing it with raw oysters, sweet corn, champagne, fireworks, the metronomic sound of ocean waves, hot and humid three-mile runs, and quality time with my husband. Independence Day (err seven day) bliss. See you next week.