August 31, 2011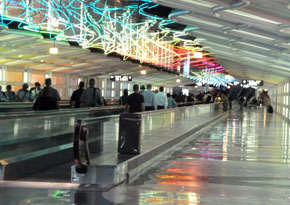 I'm glad to be posting this on the last day of August. You see, this month, from the start, proved to be particularly challenging for me.
I went to a yoga class recently and the instructor talked about finding comfort even in uncomfortable situations—on the mat when holding poses you want to break out of, to off the mat when say you are on last minute flight to beat Hurricane Irene and you find yourself in Chicago while trying to get to Atlanta. No matter how hard it is making the moment semi-okay when it's all the way not. Mastering the art of rolling with life and accepting whatever terminal the plane arrives in.
This month began with a massive writing project coming to a close and not at all the way I thought (or hoped) it would. This ending resulted in attorneys being called and me walking away after 18-months with nothing left to show for my work. All of which left me disappointed and sad, angry and hurt, and a whole lot of things I haven't been able to process fully. Right now, I'm just trying to absorb everything and pick up the pieces from the wreckage. Take the good parts, learn from the bad and move forward. But, it's hard.
To the personal—specifically, us having a baby. I've had several doctors' appointments, tests and just loads of things I never knew we'd have to endure to expand our family. I'm trying to surrender to the process, to find comfortable spots in this stretch of very uncomfortable. I'm trying to take it easy and let everything unfold, as it should. But, right now it all hurts like hell, and I'm trying to get comfortable with this uncomfortable new road we're walking.
All that pales in comparison to the last bit. While on his morning run, my brother-in-law was hit by a car. He's fine (relatively speaking), not to belittle his injuries, but there's no brain damage or spinal cord injuries. He's getting stronger everyday post a collapsed lung and a ton of broken ribs, but the whole ordeal was terrifying to say the least. Within days, I found myself at my sister's helping take care of him and their kids. Then, leaving a day early after being rerouted from a connection in Philly to make it back to Atlanta.
This last bit puts everything else in perspective. Life is about free will and choices. We are choosing to expand our family. I chose to walk away from a writing project. My brother-law-chose to go on a run. It's what happens in the aftermath that gets tricky. But, I suppose without the turbulence, without the uncomfortable, you'd never fully appreciate it when things are simpler and the ride is comfortably smooth.
August 24, 2011
My husband and I are about to embark on another home improvement project. I wish I could put this in the same category as operation subway-tile-the-hell-out-of-the-shower, or slip-cover-the shite-out-of-the-sofa, but we're biting off more than either of those combined. The big difference in this journey is that, well, there's a gigantic margin of error, and in our case, this likely means we might truly make things worse than what we started with. Let's back up.
August 17, 2011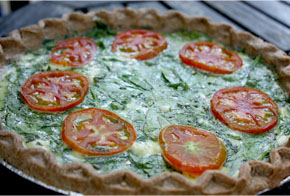 Like most cities across the country, Atlanta is hot in August. It's summertime, folks, and that means scorching days, which in my house translates as,  I don't want to be stuck in the kitchen stirring a pot of something over an open flame for hours (actually that wouldn't happen, no matter the season).
Besides a ton of grilling that occurs at our house this time of year, my favorite go-to meal that requires very little effort is quiche. Growing up I couldn't grasp what quiche meant, as it always held a double entendre. My father, when my twin sister and I would play with our Barbie dolls, would tell us that Ken was a quiche eater. We'd laugh and insist that he wasn't, not knowing at the time he was implying that Ken most likely didn't want to date Barbie, but, perhaps a fellow named Bart would've been more his type. I assure you, my father was not as closed-minded as this statement would seem, but instead of making me ask what was wrong with Ken, it begged the question, what was wrong with quiche?
Quiche has become one of my weeknight staples of late. The French do many things right with this dish—it's versatile with the time of day it's served, as well as, what happens to fill within the bounds of the pastry crust—it's limitless (and an excellent vegetable and cheese bin cleanout).
I'm the sort of person who even when it's 95° outside, will sit in front of the television wearing wool socks and a sweatshirt under a blanket, so I don't mind the slow and low time it takes to bake one of these gems, as most recipes do take a bit of oven time to cook. I just check every 15 minutes or so, let cool the rest of the day, and serve at room temperature that night.
When I'm feeling particularly ambitious, I'll make my own crust. If not, I buy a pre-made one at the farmers market that is just as good. Epicurious has several recipes with fantastic combinations (mushroom and Fontina or ham, leek, and three cheese) if you need suggestions. Mine is pretty basic—just four or five eggs, a bit of milk (yes, I know, I use skim instead of cream, which is very un-French) and whatever is in the meat, vegetable, or cheese drawer, all baked around 325° for about 45 minutes. The one I made this past week used rosemary, parsley, and a tomato from our garden with spinach, and goat cheese. Add simple greens and a glass of wine and it's a meal filling enough for both Barbie and Ken—respective partners included.
August 10, 2011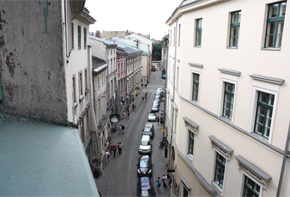 Last month my husband and I went to the beach for eight days. It seemed so ridiculously luxurious, the two of us escaping for that long with absolutely nothing on the agenda except to arrive back in Atlanta tanned, relaxed, and holding the key to the perfect margarita recipe.
Besides basking for over a week in great conversation (seriously, we might've solved the debt crisis—at least in our own household), fabulous food (raw oysters and chocolate croissants, I could eat you every day), long beach walks (stumbling upon Stephen King's dwelling on Casey Key was a nice surprise, the spooky guy in the Sea Oats scaring the you-know-what-out-of-us … not so much), and catching up on stacks of books and magazines both of us had been meaning to read, we didn't do a thing. There was one final kicker—neither of us worked!
In the three years I've owned danapop, LLC, that's never happened. Like most folks who run a small company, you answer phone calls at unexpected times and work when it's required. But, coming home after that holiday from my everyday life, I'm not exaggerating when I say I feel like an entirely new person.
August 3, 2011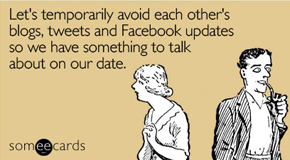 Our lives are constantly flooded with images, opinions and chatter. I wrote those words in 2008 for the About section of dp before the site launched. Here we are, three years later and it's more abundant than ever. Social networking sites have multiplied and when you work in the realm of media, particularly as a journalist with online outlets contributing to your mortgage, you're required to add Facebook, Twitter, Google +, blogrolls and RSS feeds into your reading rotation. But, lately, frankly, I'm bored.