September 28, 2011
We know travel influences art, architecture and design, but seeing the fall pages of glossies filled with Ikat and Navajo prints makes me realize how much travel influences one's overall style. Here's my worldly roundup of most fashionable home accents and wears from around the globe.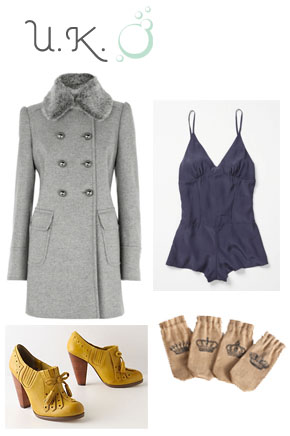 Peggy 60s faux fur collar coat, Oasis
Zinke ink-imbued jumper, Anthropologie
Seychelles cleary heels, Anthropologie
Coronation jute wine gags, Wisteria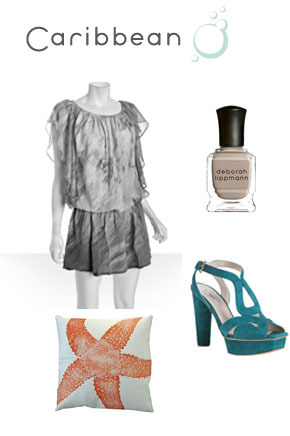 Gypsy 05 grey silk-dye print Ella flutter mini dress, Bluefly
Deborah Lippmann not-so-typical taupe nail lacquer
Starfish pillow, Maine Cottage
Prada turquoise suede cutout platform sandal, Bluefly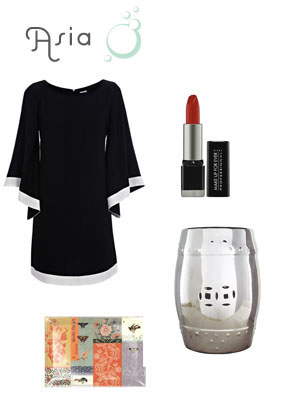 Kimono sleeve shift dress, Oasis
Make Up For Ever rouge artist intense, Sephora
Fringe Asia tray, Bloomingdales
Silver Chinese garden stool, Wisteria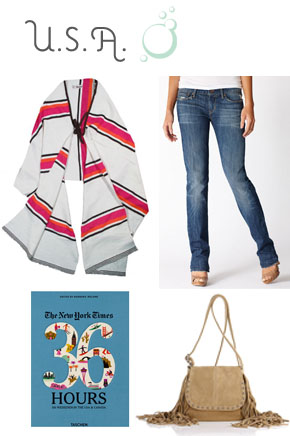 Bernere blanket wrap, Les Nouvelles
Modern, slight curve straight jeans in vintage dark, Levi's
Coffee table book available in October, Taschen
Leather bag, Esprit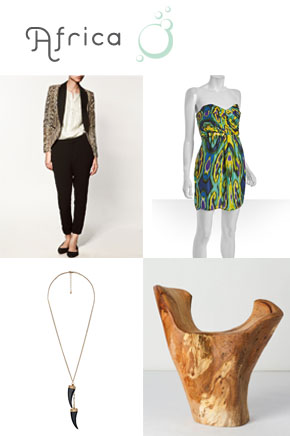 Snakeskin print blazer, Zara
Shoshanna green ikat printed silk strapless dress, Bluefly
Two horn necklace, Forever 21
Torro chair by Adam Birch, Anthropologie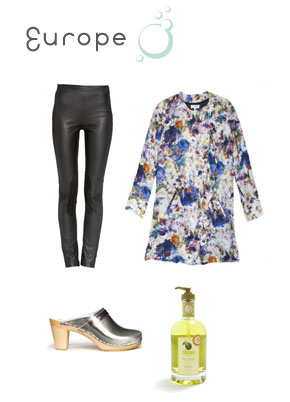 Cross leather leggings by Surface to Air, Les Nouvelles
Camilla floral dress by Roseanna, Les Nouvelles
Maguba clogs
Cucina purifying hand soap, Sur La Table
September 21, 2011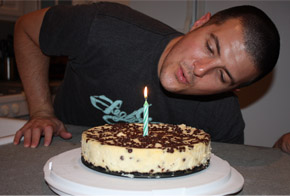 My husband's birthday was on Sunday and I surprised him with an iPad 2. It's a splurge, but considering he's the last of anyone he knows that works in television to have one (so I heard), I'd say he earned it. We spent the idea of his perfect day pouring over "The New York Times" while drinking coffee and watching Manchester United play.
He really doesn't ask for much, even when it comes to his birthday dinner, it's all quite simple. For my birthday I want a restaurant that's symbolic, which translates as a meal that's likely expensive, requires a reservation, and is stretched out over several courses. For three years running, we went here for his birthday. I think there were a couple of celebrations here, and there was a memorable meal here, after which neither of us could move for hours from eating so much. This year we went here—I think you can see the trend he's got going on.
September 19, 2011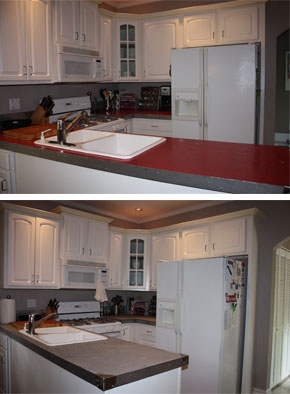 I recently wrote all about the tomato-red goodness that once were my kitchen countertops, here.
Well, that fun little (err not so fun and not so little) project is mostly done (aside from the caulk job that needs to happen). Home renovation projects always leave me a bit frazzled, mostly because everything is a bit out of whack and out of place (as I type this, I'm starring at a bowl of avocados in my office since it can't live in its usual home on the kitchen counter).
Yes, I think avocados next to the computer classifies out of whack. Here's the before & after in photo form.
September 14, 2011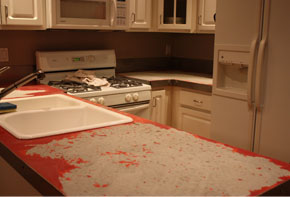 I've been buried in paint chips and concrete dust since Friday, but happy to report that the countertops are well on their way to cease yelling at me. The red dragon has almost been slayed. Before and after pictures coming soon … I promise.
September 7, 2011
In the wake of "The Real Housewives of Beverly Hills" cast member Taylor Armstrong's estranged husband Russell's suicide last month, I've been thinking a lot about reality TV. In particular, the Bravo network's programming schedule and not just the season premiere of the series that aired on Monday night that included a thrown together opening segment semi-addressing the elephant in the room.
Reality TV had me back when I was a sophomore in high school with "The Real World" as a sociology experiment about what would happen when Julie from Alabama mixed with openly gay housemate Norman and insanely hot (but not so bright) Eric. I've always been fascinated with questions in life like this. Who people actually become in situations outside their comfort level in their everyday world. But, we are now at a point where what we watch on television in 2011 seems beyond a voyeuristic notion of watching what people generally do behind closed doors playing out in front of a camera.