October 26, 2011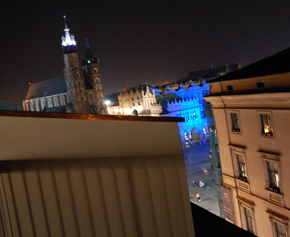 About a year ago I traveled to Krakow, Poland for the wedding one of my best friends. I held off on writing about it on dp in order to give first dibs to other publications. Now, I can finally shout it from the rooftops (err computer) what an amazing city this is.
I'm not certain that had the occasion not been there, I would've ever ended up in Eastern Europe before Western. Because, I'm admittedly embarrassed to say, I've never been to Europe, and I always thought I'd roam wine country in France or eat my way through Italy long before exploring former Jewish settlements in Poland.
This trip was taken at a pivotal point in my life. My husband had just gotten a job after a nine-month layoff, but we were still very much feeling the financial and emotional effects of that period; my mom was just starting treatment for her second cancer battle with non-Hodgkin's lymphoma. The timing juxtaposed, a really happy, special time in my friend's life against some personal gunk that was both sad and hard. In all actuality, this feeling isn't unlike the duality of Krakow—it's sleek, cosmopolitan, and hip (supposedly it's becoming what Prague was for American tourists about 10-15 years ago), against a rich (and tragic) history, renaissance and gothic architecture, and ample grittiness. Here's my pop on Krakow.
October 19, 2011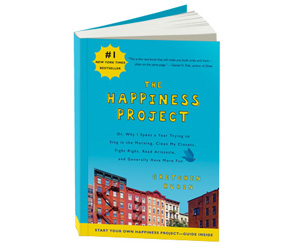 So, I was supposed to read this title for book club in October. Last month, I read the book (Bossypants), but couldn't make the meet up. This month, I can make the discussion, but didn't so much as read one page, go figure.
But, the book selection (and interesting conversation surrounding it) got me thinking about those moments of respite when it's hectic, those sweet spots along the way. I've had several lately, here are the things giving me particular joy—my own happiness project for the week.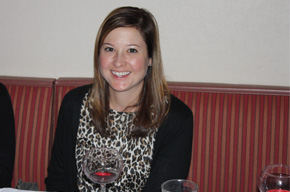 I'm officially stepping outside my comfort zone. That's right, after countless InStyle magazine articles about classic prints and raves about the closet staple up there with a LBD, I purchased an animal print top. And wore it. Plus, I recently went to a hip-hop festival for three days. I don't even recognize myself.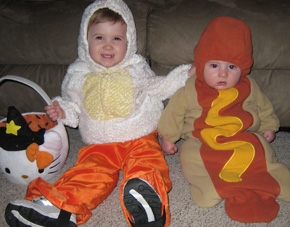 We're approaching the time when it's Facebook wall overload of cute kids and animals in costume, and quite frankly, I find nothing funnier. I stumbled across this gem image of my nephew's first Halloween. He's the hot dog with mustard. I'm certain today my sister couldn't bribe him with anything to sit still long enough to sausage him into this thing (he looks so angry), but it's nice to remember when she could. Also, the smile on my niece's face is so precious; she already looks hopped up on candy like she's thisclose to losing it.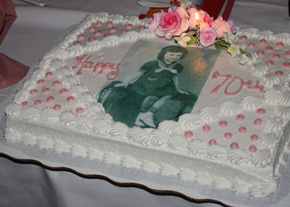 Surprise! We surprised my mother-in-law for her 70th birthday and my brother-in-law for his 40th. Each of them thought they were surprising the other and well, it was so fun to see the reaction and have a somewhat impromptu (scratch that, when there are approximately 40 emails to coordinate, it's not spontaneous) trip to Cincinnati. And there's just something about the Midwest in the fall that I'll never tire of, especially when driving through the Smoky Mountains.
Not to get a Buddha, but I'm feeling very Zen right now with work. After a rough patch over the summer, I do feel like the act of closing one door is opening tremendous new ones. I'm rounding out my year with two writing projects I'm particularly proud of, one of which includes an article to be published March 2012 in a national magazine.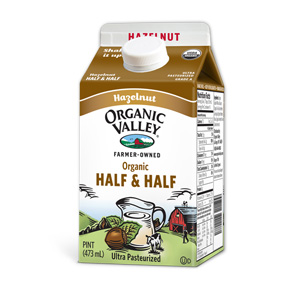 I know it's a little happiness moment, the teeniest around, but here it is, my counter to all the folks going ape doo-doo about pumpkin spice lattes back at Starbucks; I just discovered hazelnut half and half at Whole Foods and if this doesn't sum up the season in a mug, I don't know what does. It gives me a little bounce in my step while walking the dog in the morning since I basically go bonkers for anything involving hazelnut.
Where does your happiness live this week?
October 12, 2011
In this economy many people are looking to fallback plans for their careers. The New York Times has a great piece all about it, which you can read here. Do you have one? You know, that option B, the in case of emergency contingency plan. That career path you'd have in another life. Or maybe even your life right now.
I would be a flight attendant for an airline whose uniforms are adorable; those Korean Air attendants are so chic in white and turquoise, I die. Side note—does Kate Spade still design the uniforms for JetBlue? Does JetBlue even still exist? I'd even have a Plan B for my Plan B, a fallback for my fallback—a bartender in an interesting place like Key West or New Orleans because think of the stories you'd get! I should note, I'd predictably be one of the world's worst flight attendants or bartenders for the same reason … just like in "Cocktail," I'd cop a major attitude the second someone asks me to sling them a Cuba Libre. Oh they'd get the side eye for sure on that one.
October 5, 2011
For those of you married, do you ever dream of what you'd do differently if you had the opportunity to plan your wedding all over again? I was never one of those girls who dreamed out my wedding day for hours on end. To be honest, I'm still surprised myself that I met the love of my life when I was 26—I would've predicted a much older encounter. At any rate, I love the way my husband tells it as something like me strutting across the CNN newsroom and him checking out the goods squeezed into skinny jeans. To which I pulled the trump card several months later, the ol' I'm too tipsy to drive home, we'd better go back to your place. Well played. By both of us.
But, I would do it differently. My wedding, that is. We got married October 18, 2003 and planning was stressful and I was a nightmare to be around, I'll admit. For starters, I'd maybe not handle everything in the wedding department as an afterthought, since I was planning it with my mother four states away just after Shock and Awe began in Iraq, and well, I didn't give two-you-know-whats about chair covers, dress alterations, and programs then. At that time I was making sure producers on our show's team were getting outfitted with flack jackets and I was working 12 hour shifts for months on end. But, boy I care now.