March 28, 2012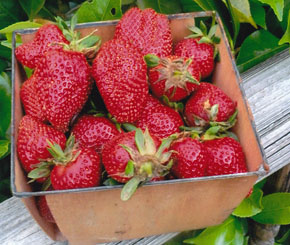 I know it's entirely too early to be posting something so seasonal as a dessert composed mostly of strawberry and rhubarb. But, I couldn't resist. Whenever the weather starts to turn warm (we've had some 80° days in succession already in Atlanta) I get a hankering for that tart and sweet concoction. I realize this dessert should be reserved for a hot summer day topped with vanilla ice cream that melts as soon as it hits the steamy surface, but I am impatient and wanted it now.
March 21, 2012
It's always this time of year, springtime, when I get an itch to travel. You can see my similar post here back in May 2010 about dream destinations. There aren't too many places I wouldn't venture, but I do have a handful of spots higher on my list than others. This is my travel bucket list at the moment.
March 14, 2012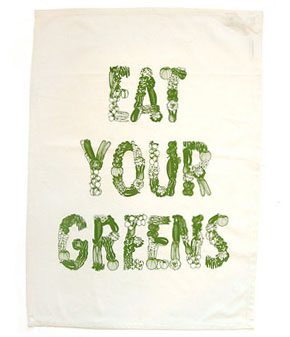 I've always loved St. Patrick's Day. I think it's because I associate it with memories of Spring Break of college days past, as most of the time it coincided with the end of mid-term and me heading somewhere sunny with friends for a blurry week of, "You'll never believe what just happened." Because of this, I have a strong relationship with Kelly green, specifically, but pastel shades of seafoam green (the color used for danapop) and mint in my favorite kind of ice cream make me equally happy.
Come Saturday, there will be a sea of green among us. Until then, here are my favorite hues this spring, appearing like a grassy field.

1. Modern Green Four-Light Mini Chandelier, Bellacor 2. Stripped Hemp Dog Bed, Olive & Cocoa 3. Wyatt Kelly Green Colorblock Blouse, Bluefly 4. Multi Strap Vest, Topshop 5. Le Pavillion iPhone Case, Kate Spade 6. Green Flat Clutch, Claire Vivier 7. Pleat Belted Dress, Oasis 8. Supersoft Skinny, Topshop 9. Mint Chocolate Chip Cookies, Betty Crocker 10. Ombres 5 Lumiéres Eyeshadow, Yves Saint Laurent. Showpony Eat Your Greens Tea Towel image: Not On The High Street
March 7, 2012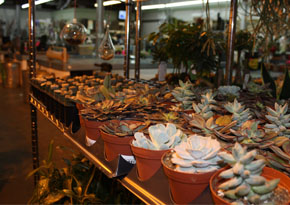 As promised, here are the before and after of the gorgeous terrarium my friend Kenn whipped up. We picked out the plants together at a wholesale spot he knows, and he graciously assembled it all for my kitchen/dining room table. I really wish I had better lighting in here because the photographs do not do it justice, really.
It is amazing how much life these succulents add to this room.