May 30, 2012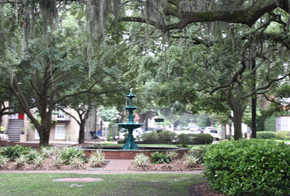 This time of year is proving to be a bit nutty with work travel. I just got back from a press trip to Savannah, and the next two weeks you'll read about where else I'm headed. It's all great fun, and there's so much to write about. First things first, a piece on Savannah.
I've been to Savannah, Ga. quite a few times, but I must say this last time was certainly filled with the royal treatment–beginning with the fact that I didn't have to make the four-hour drive solo from Atlanta to Savannah. I felt so spoiled taking a flight that's so short there's no drink service, but boy did it help me save my energy for all the exploring. Savannah at its core is not unlike Charleston or all those other little spots along the Ga, and S.C. barrier that I've written about here and here. There's just something about them all that is charming and wonderful, but each place is still special and unique. While it's still in Ga., it has such a different feel than the bustle (if you can call anything outside of NYC bustle) of Atlanta. Here's the pop on where to eat, sleep, and wander while in Savannah.
May 23, 2012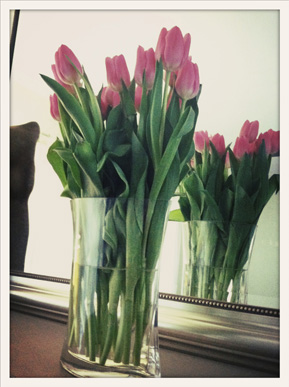 And yes, you most certainly have every right to cry, pout, or even be a hysterical mess if you want to. But, why? I used to be one of them. One of those stressed out control freaks (ask anyone) when I hosted people in my home. Honestly I think I made everyone around me (including the dog) uncomfortable with my nervous energy and unwillingness to just re-to-the-lax.
I think the idea of hosting an event–no matter if it's inside your home or at your favorite restaurant–is to make people feel comfortable. It's a chance to loosen up a bit, to come together and create a memory beyond watching "Girls" off the TiVo with a couple of Ritter bars and one glass of red wine too many. Ahem, no judgment here.
Through the years I've hosted or planned my fair share of baby showers, dinner parties, restaurant opening parties, and cocktail happy hours. The universal guidelines remain the same. Here are a few tid-bits I've picked up along the way…
May 16, 2012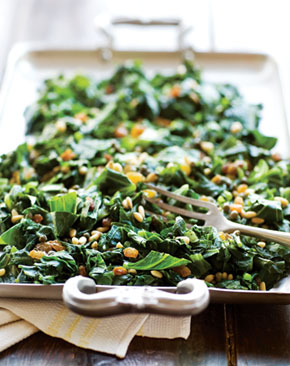 Growing up we ate all sorts of exotic foods. Living in Hawaii while I was young provided me with a pretty diverse palate that made everyone in my family adventurous eaters (except for my mom who unfortunately has a pretty severe shellfish allergy which was discovered while living on Oahu). That, coupled with all the Allied Officers my parents sponsored, meant we were exposed to plates of Vietnamese, Moroccan, Egyptian, African–you name it–foods, most of which would cause me to clean my plate.
But, even when I was young in addition to the daring, I liked very simple foods. For several years in a row my birthday meal request was a bowl of pinto beans and cornbread. My twin sister was not a happy camper, and if memory serves, finally vetoed the meal for shared occasions. It's really no wonder why I like Southern food so much because at its heart, it's as simple as it gets.
Years ago I got sent a press kit for Gena Knox's cookbook, "Southern My Way." I adore her take on Southern food, primarily because most of it has a modern twist and is not as heavy as traditional food from this region. I make her rosemary biscuits with honey ham for a quick supper, but my favorite so far is her healthful recipe for collards with capers, raisins, and pine nuts. I love how it's not laden with the extra fat so often found with greens recipes, nor does it take hours to prepare. I've tweaked it with kale (which she suggests) that I cannot get enough of recently. It's the perfect side this summer for anything you're throwing on the grill.
Gena was kind enough to let me reprint the recipe and use her gorgeous photograph from the cookbook.
Kale (or Collards) with Capers, Raisins, and Pine Nuts
PREP TIME 15 minutes
COOK TIME 10 minutes
YIELDS 4-6 servings
2 teaspoons olive oil
1 ¼ pounds kale, ribs and stalks removed and leaves sliced crosswise into ribbons (about 15 cups of greens)
¼ cup finely chopped shallots
½ cup chicken or vegetable stock
½ teaspoon salt
2 tablespoons golden raisins
1 ½ tablespoons balsamic vinegar
1 ½ tablespoons toasted pine nuts
1 tablespoon capers
FIRST Heat oil in a large stockpot over medium heat. Add shallots and sauté until tender, about 3 minutes. Add half of greens, stock, and salt and cook until greens wilt slightly, about 3 minutes. Using tongs, fold in remaining greens so that wilted greens are mostly on top.
NEXT Add raisins, cover pot with lid, and reduce heat to low. Cook for 8 to 10 minutes until greens are tender, tossing occasionally.
LAST Toss greens with vinegar and season with pepper. Arrange on platter and top with pine nuts and capers; drizzle with extra olive oil, if desired.
Image: © Erica George Dines
May 9, 2012
In a completely coincidental span of about two weeks I read the book "Wild" and watched the film "The Way." What's a bit weird is that both works (which I highly-recommend) dive into the same theme of traveling alone. Specifically, going out on a somewhat isolated journey to sort through life-altering events.
Have you ever traveled alone?
I did, once … kind of. During my senior year of college I enrolled in a program called Alternative Spring Break. It was an interesting week during which I traveled with complete strangers to Chicago to work on "Streetwise," the newspaper (although I think it's since been converted to a magazine layout) sold throughout the city by homeless men and women for a nominal amount. It's a wonderful organization, and the people that run it are the salt of the Earth. So, I can't say I was solo, exactly, during those travels. I wasn't trekking through the Pacific Crest Trail like Cheryl Strayed in "Wild," or embarking on the historical quest of el Camino de Santiago like Martin Sheen's character in "The Way." No, I was surrounded by people the entire time, but no one that I knew beforehand, which was a strange feeling–to be without the comfort of an existing relationship with my travel companions.
May 2, 2012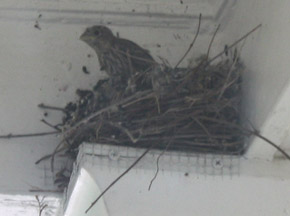 When we bought our house, between signing the closing papers and moving in, a bird's nest had been assembled in the corner of one of the pillars on our front porch. I had a lot of time on my hands then. I was going through this tough transitional period in my career post-leaving cable news, but pre-making a go at writing full-time. This nine-month period was both incredibly difficult, but rewarding in the long run. I didn't trust myself enough yet to actually feel and act like a writer (no solid work on the horizon), but I knew in my gut it was what I left a bustling newsroom to do. But to write what and for whom, I had no idea, and instead of gaining confidence with each passing day, I got weaker, filled with self-doubt and sank into quite a funk. We really are our own worst enemies, aren't we?