July 25, 2012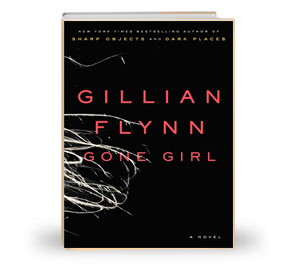 I've been all over the map with my summer reading. From this (for work), to this (I found the entire series meh, at best), to this (re-reading), here are my recommendations.
If there's one book you should read right now, it's Gone Girl by Gillian Flynn. I. Could. Not. Put. It. Down. Seriously, stayed up WAY too late every night until I finished it (in perhaps record speed, beating out last year's fast-paced read of The Help). It lives up to the hype.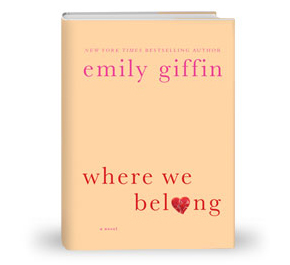 Chick-lit queen, Emily Giffin's latest book, Where We Belong just released yesterday. I cannot wait to fly through it. And be sure to check back on these pages next week where I'll publish my interview with the witty author who happens to be a fellow Atlantan.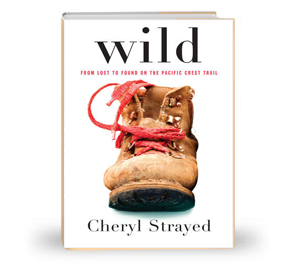 I breezed through Wild, which I wrote about briefly, here. It's a compelling work of a woman who, while in the midst of huge life changes (a divorce and loss of a parent), hikes the Pacific Crest Trail alone. So brave.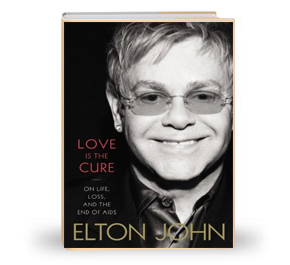 Elton John recently released his memoir titled, Love is the Cure: On Life, Loss, and the End of AIDS. I grew up in a house where Elton John ruled beyond the stereo (we even had the Captain Fantastic pinball machine!), and as a creative person, I've always been intrigued by his relationship with lyrics writer, Bernie Taupin. It's a partnership that has lasted (very successfully) for 47 years. The NPR interview that ran last week is incredible. Listen here.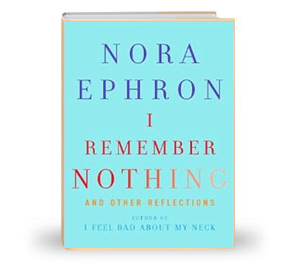 I haven't addressed this yet, but as a woman writer, it doesn't get any better than Nora Ephron. Her words are the perfect combination of eloquence while still having the ability to be a ballbuster. I Remember Nothing: And Other Reflections, is the last book she wrote before passing away last month at 71.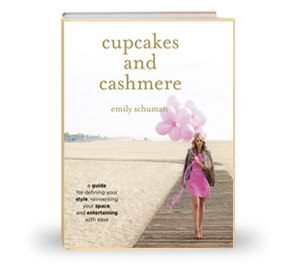 What's summer without a little eye candy? Though the pre-order reviews have been less than stellar, blogger Emily Schuman of Cupcakes and Cashmere's gorgeous book about style and entertaining goes on sale August 1. This one begs for a nightstand or coffee table display for the pretty pictures alone. You can read my interview with Emily from back in 2009, here.
Now, go. Fill that head of yours with great story.
July 18, 2012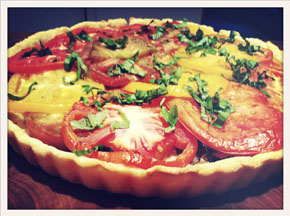 Our house is located in the heart of Atlanta, but an interesting juxtaposition to our city living is the co-op farm situated just behind us. And right now, we are so spoiled with a ridiculous supply of ginormous eggplants, tomatoes in every color of the rainbow, endless squash and zucchini, and beans that are so good they require no dressing up.
After my friend who farms behind us gave me a canvas bag full of gorgeous tomatoes, I was in search of a recipe that would use an abundance of them before they spoiled. So, I made this tomato tart. The recipe here calls for it to be rustic, but I made it somewhat fancy and actually used a tart pan for more of a formed dish. It was incredible for dinner. And even better the next day for lunch. I can't say this would taste the same if you used grocery store tomatoes, as they are the star ingredient, and this tart certainly requires a great variety of peak-season toms.
This is exactly what July should taste like.
July 11, 2012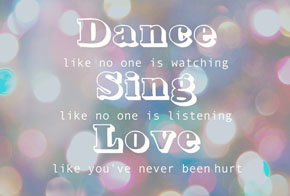 Whenever I see one of these sayings on magnets or greeting cards I have to laugh. "Sing like no one is listening." Ha! I cannot carry a tune to save my life. Like if the ship were going down in a wreck, I wouldn't be the one that should be singing in the lifeboats, or whatever that Voltaire quote says. If I'm really going to throw myself under the bus with this revelation, I might as well take others with me–not one person in my family can sing either. Usually singing goes hand and hand with having musical interest, and I have neither. I've known this from a fairly young age.
July 4, 2012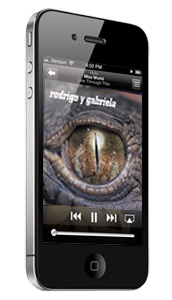 My husband and I often travel to Florida and Ohio for vacations and holidays, so we're pretty used to making those almost 7-hour trips. Last month, we decided that in conjunction with me being on assignment for MSN to cover Bonnaroo and since it coordinated (almost perfectly) with a planned bi-annual family vacation in Michigan, we would drive the whole thing (all 14 hours of it). We road-tripped from Georgia to Michigan with one shut down highway, countless bathroom stops, loads of conversation, one horrific avocado experience on a sandwich, and sadly, zero Chick-Fil-A. (Why is it I always want it on a Sunday?)
Boy I wish I would've created a decent playlist before we left. But, because I didn't, I can now fill it with amazing bands I heard at the festival mixed with loads of my other favorites … score. Here's the summer road trip playlist for 2012, ready for a listen throughout the holiday week.