May 21, 2013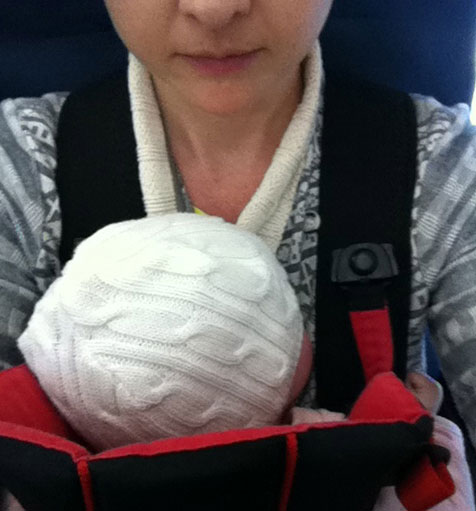 For the almost 12 years we've been together, Dan and my relationship with travel has changed quite a bit. But nothing so in your face as the current metamorphosis our family has undergone with we to three. When Dan and I were dating and newly married, we had a bit of disposable income and traveled whenever the whim suited. It was a time in our lives we had friends sprinkled throughout the country, we'd visit when the urge or reason struck us. It was that stage in our life we refer to as the wedding years, with at least two a year for a pretty good stretch, so a lot of our travel was to fun cities to shake it like a Polaroid picture.
Nothing could've prepared me for traveling with a small child. Not even helping my older sister, Susan, with her daughter on several business trips when she was still nursing some years ago. Let me tell you, there's a very big difference with that second set of hands within the tight quarters of an airplane. Plus, it helps so very much when you know the person seated next to you when you're trying to feed your baby. It's about as up close and personal as you can get and getting a wee one fed trumps modesty.
Back in March, when I visited my mother, I was that person on a two-hour flight with the baby that screamed her head off the entire time, only to pass out from shear exhaustion moments before landing. It reminds me of the hilarious Bill Cosby little Jeffrey bit. My usually happy, content, grinning baby was swapped out for an absolute maniac that I couldn't calm down. It got me thinking about things I wish I would've known. With that in mind, here are a few tips that can make traveling solo bearable.
1. Plan on traveling with some sort of carrier system. Ergo's seem to be the trendy one of the moment, I'm doing just dandy with my older sister's hand-me-down Björn. The more hands-free you can be, the better.
2. I cannot emphasize this enough – remember to pack extra clothes (everything from a onesie to a romper, sweater, hat and socks) in your diaper or carryon bag. Your child will need it when they (as if on cue) explode in the aforementioned carrier minutes before boarding your flight. Bonus points if you remember to pack a plastic resealable bag to put soiled clothes.
3. Before dressing (and redressing) your child, be sure to dress yourself accordingly (layers!). I made the mistake of wearing a very cute cream turtleneck sweater over a white tank top on a flight and proceeded to sweat buckets from shear exhaustion and couldn't take my sweater off because I'd look like I was competing in a wet t-shirt contest.
4. Roll with it. Yes, their ears will hurt. Yes, they will most likely cry. Honestly do whatever you can to minimize their pain and just hunker down. Have multiple pacifiers (or whatever you use to soothe) at the ready. And remember make nice with the flight attendant because you're going to need him/her to disinfect several of those suckers in boiling water after your kid throws them on the floor in protest.
you might also like...
May 17, 2013

It's been week of change at our house. Margaret recently started on solids, so I've been experimenting with making baby food, which has been fun, but a little intimidating. I'm trying to just jump right in with it all, since this phase of Margaret's development was one of the ones I was looking forward to the most. As the mother of a daughter, I truly feel that if I do nothing else for her, if I can give her a foundation for a healthy relationship with wonderful, well-balanced, nutritious foods, I'll have done a decent job.
Here's to a weekend of good eating, no matter your age.

I cannot wait to see this documentary.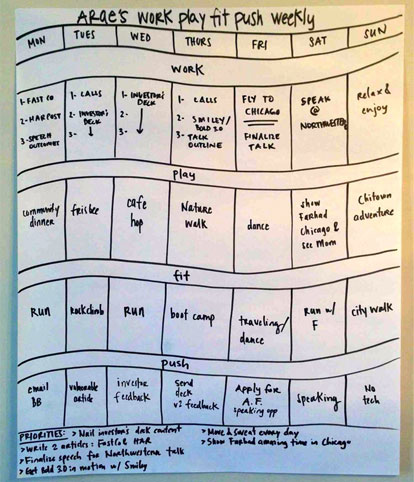 For creatives (like myself) that set their own schedule, this Fast Company article is very interesting.
Image: Fickr user Rodrigo Soldon via Fast Company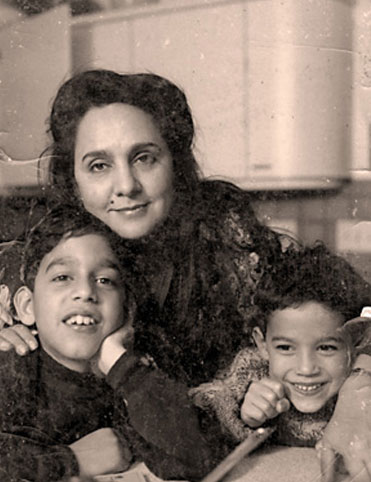 Speaking of creative-types, The New Yorker recently published this incredible piece on parenting.
Image: Courtesy of The New Yorker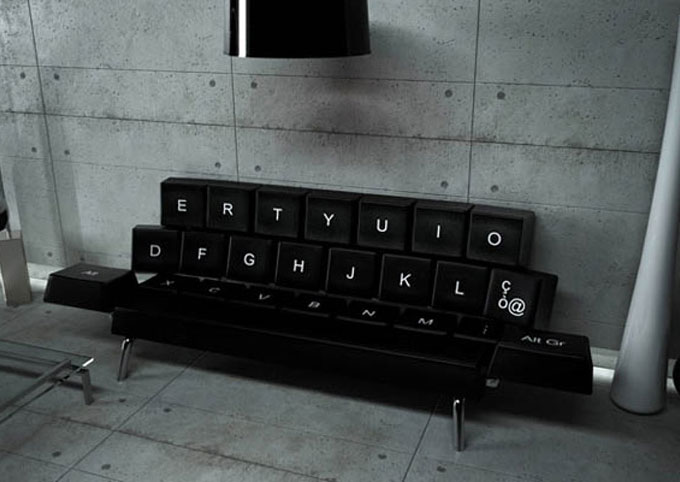 How cool is this couch?
Image: Courtesy of ZO_loft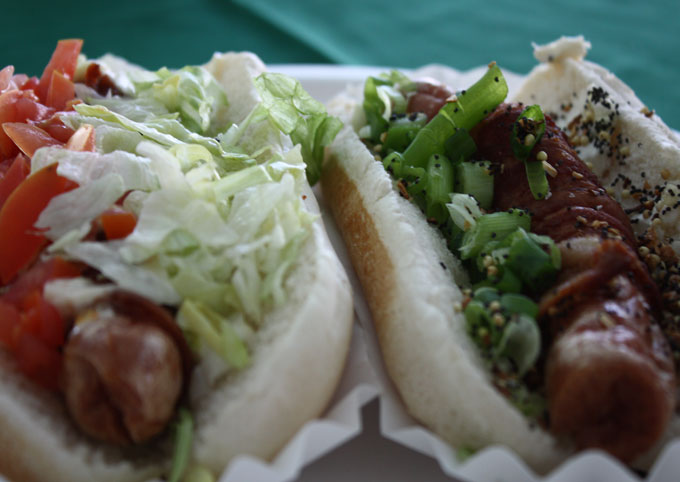 This Washington Post article asks the question, Are foodies quietly killing rock-and-roll? Super interesting and the above photo I took of Crif Dogs hotdogs at Bonnaroo further proves the point.
you might also like...
May 14, 2013

I might be getting snarky in my old age, but one of my favorite sections in Sunday's NYT Magazine is the Meh List. Those items that are just so-so. Not loathsome or great, but just meh.
Ever since I had Margaret my time is very limited, which in a lot of ways is a good thing because it weeds out the mundane, and mostly only the best things are left. In my spare time I want to be reading only the best blogs and articles, but there are several things that keep popping up in my daily reading on lifestyle sites. Here are five trends I'd love to see slip off today's pop-culture radar that qualify as meh.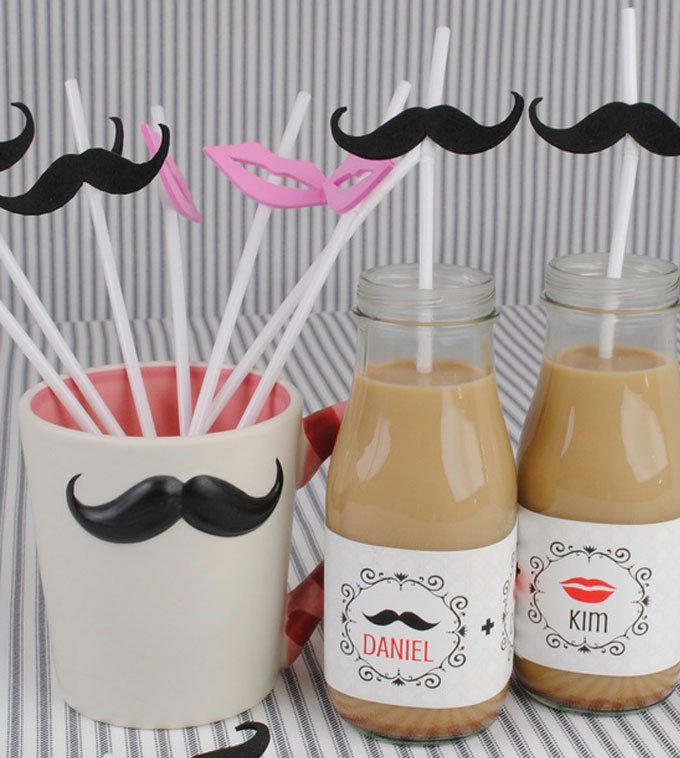 Mustache anything. On bartenders, on baby bodysuits, it's not cute anymore. If I see one more kid birthday party on Pinterest with a 'stache theme I might punch the computer. My nephew did that two years ago (had the party, not punched the computer, but he could've done that too).
Image: Via Bottle Your Brand / Pinterest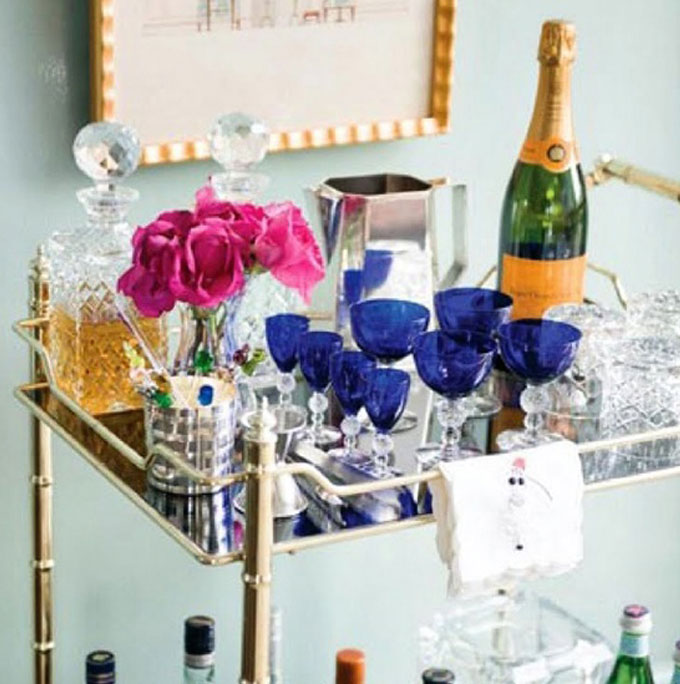 Barcarts. I get it you like to drink. Store it in your kitchen cupboard like every other normal person off the wagon and welcome to the year 2013. Don Draper, it's no longer 1963. Also seen often as a sidebar to barcart stories is the use of "ista" on the end of anything. Remodelista and fashionista particularly are the most annoying.
Image: Courtesy of Brunch at Saks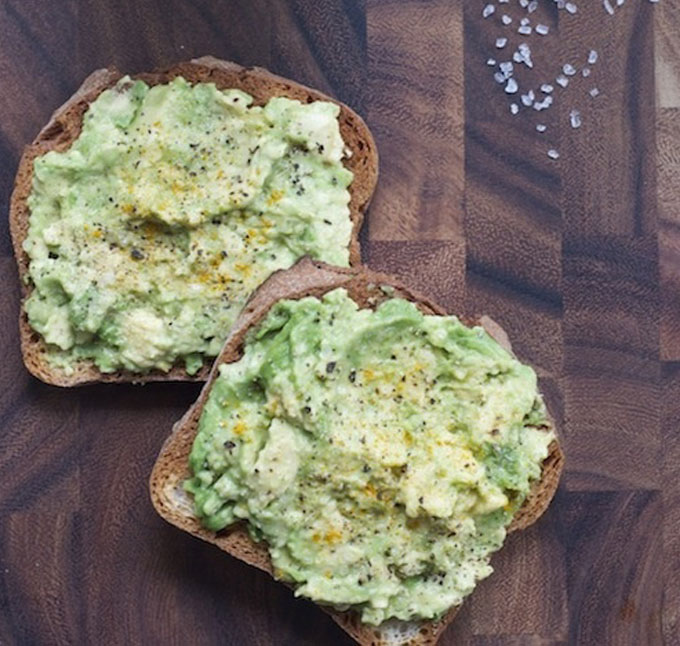 I'm so over fashion bloggers talking about avocado toast like they cracked the ratio to the 11 herbs and spices in KFC's chicken recipe. Seriously, get over yourself; it's mashed up avocado on toast. (However, it is my everyday lunch of late; I just don't need a recipe telling me how to make it.)
Image: Courtesy of Lauren Conrad via Sacramento Street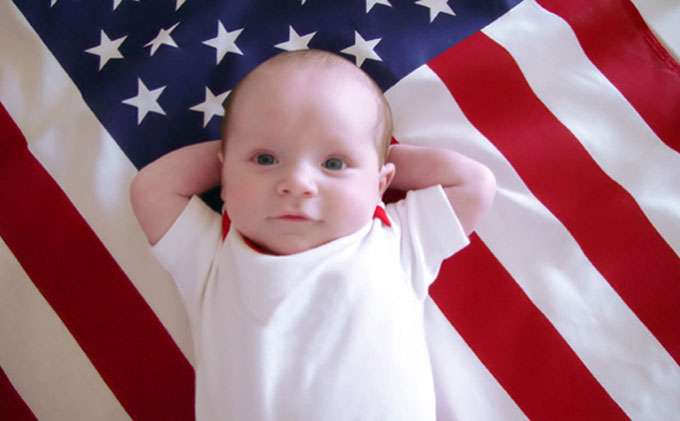 Can we stop naming children after presidents? Lincoln, Jackson, Monroe, Clinton, Harrison, Wilson, Truman, Taylor—you get the idea. Today's Kennedy is yesterday's Jennifer.
Image: Courtesy of Leah Rocketto via the bump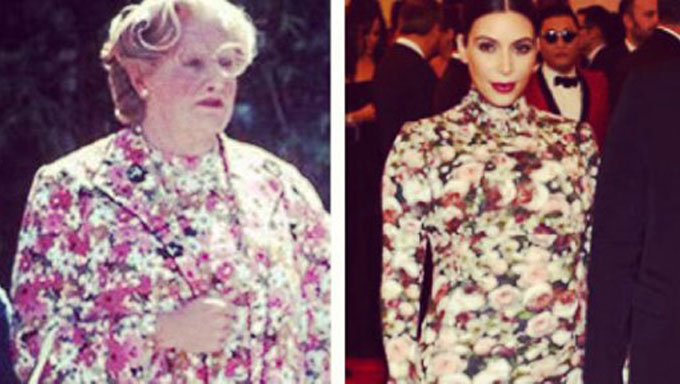 The Kimye and Royal baby arrivals. Baby bump, orca whale comparisons, nursery themes, shower registries … frankly, I couldn't care less.
Image: Courtesy GMA
you might also like...
May 10, 2013

This Sunday is my first Mother's Day, which seems like it should be a big deal, but like most days of this nature (Valentine's, Father's, etc.) I always think of the underdog. I feel for those singletons on Valentine's Day that are ready for love and still searching for their partner in life, just as I do the fatherless daughters on Father's Day, or all women hoping for a baby and each month passing without two blue lines on a pregnancy test. My heart aches for each of them. Two years ago I was trying to get pregnant and wasn't (and at that time we didn't know why) and when Mother's Day rolled around I couldn't even look at social networking sites flooded with endearing images of handmade, glued on macaroni greeting cards and vases of weeds, picked special, for Mom. And now here we are.
It's taken me six months, but I do feel like I'm settling into my groove a bit more with the work/life/motherhood balance. On the work front, I had reshoots several days last week for a book project that publishes in November and I started working with a new client recently on a very fun writing gig. While my work has been a very different pace than it was before Margaret, it is manageable and I'm consciously changing directions with my business. My writing is going from much more editorial driven pieces to a copywriting role (which is a bit easier with a wee one for multiple reasons), a welcome shift.
Here are the five things that topped my week.
With graduation season upon us, this is such an awesome message.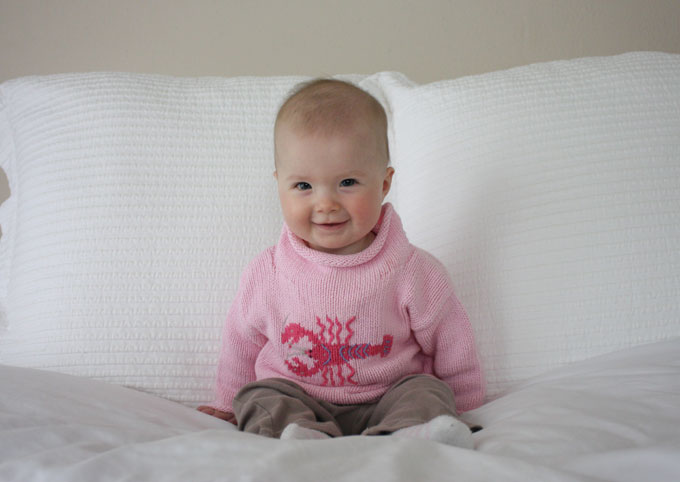 Margaret turned six months on Wednesday. I feel like I hit the kid jackpot with a very happy, content, giggly, silly, wonderful little girl and I couldn't love being her mom more.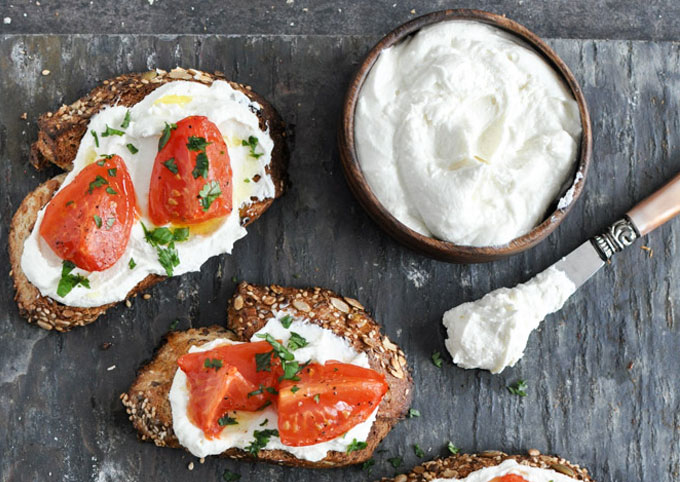 My cousin hosted us for dinner a couple of weeks back and served whipped feta with crudités … this recipe is so easy and good!
Image: Courtesy of How Sweet It Is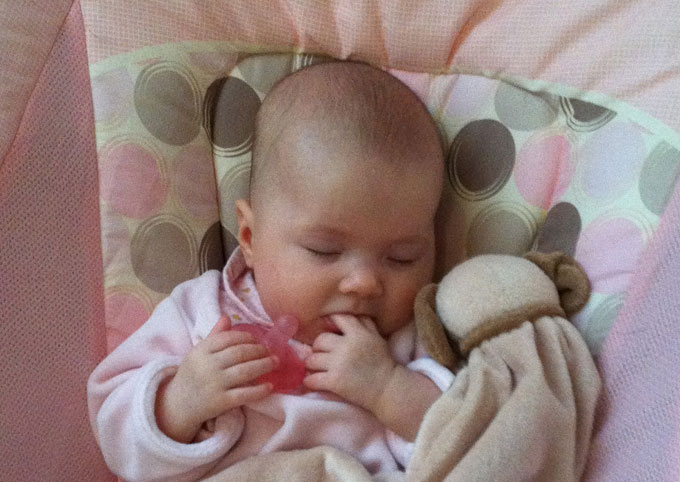 As someone who is team pacifier I find this both absolutely disgusting and interesting.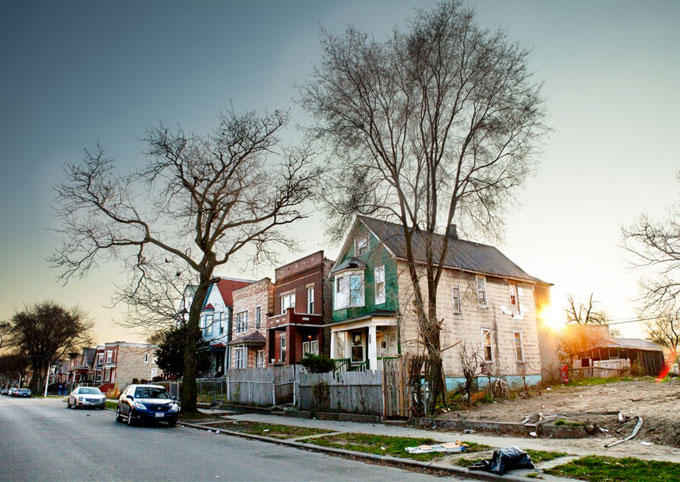 I'm fascinated by this photography project about Tamms supermax prison called, Photo Requests from Solitary.
Image: Courtesy of Laurie Jo Reynolds and Stephen Eisenman, via Creative Time Reports. Photo by Chris Murphy, 2012
you might also like...
May 7, 2013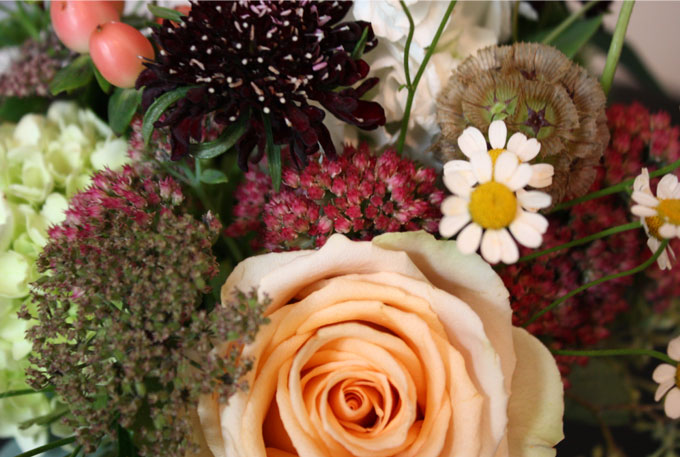 I'm not great at throwing parties. I get nervous about attendees (I'm always afraid no one will show up), have grandiose plans and tend to leave too many details to the last minute. Plus, if anyone else is throwing a party for me (bridal and baby showers) it's almost worse because I even try to micromanage that. Yikes.
Ever since I had Margaret, I'm very in tune to seasonal changes. I found myself this winter, relishing in the pureness of the colder weather months. I looked at things like the quiet snow at my parents' house in such a different way than before. And now, spring – there's green everywhere. Buds are on the cusp of bursting with flowers, birds are flirting with each other; it feels so alive in our backyard right now (though, we've had a bit of a cold spell, like much of the country, the past couple of days).
It's always this time of year, late spring into early summer where I start to feel really social. I've been daydreaming about throwing a party, a summertime fete—like a real, grown-up party. My friend, Heather, throws an annual Great Gatsby affair in September and I love the idea of that (you can read all about it here). If I were to throw a party, it would be one of two themes, either a daytime, The Secret Garden, or nighttime, A Midsummer Night's Dream. The former, a casually elegant afternoon bash laced with the freshness of the season, the later, a nighttime fete full of glamour and heaps of champagne. PS – Aren't you so excited for The Great Gatsby to open this week?
So we beat on, boats against the current, borne back ceaselessly into the past.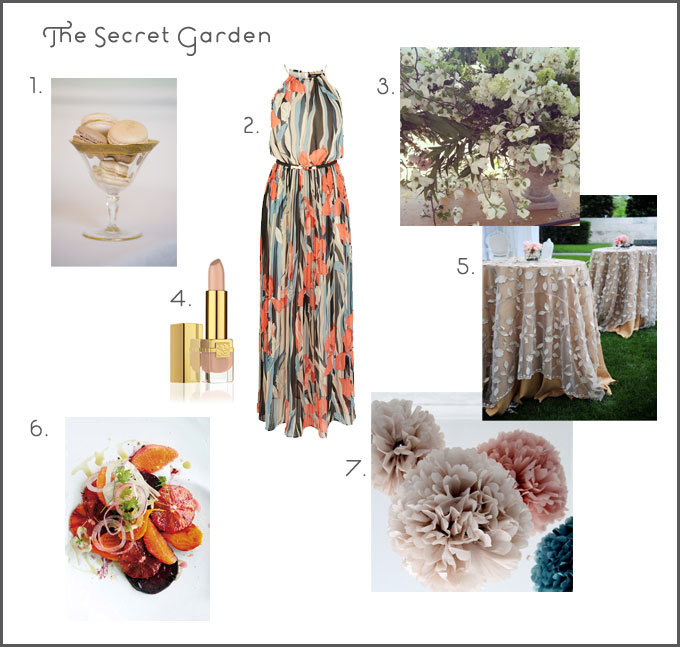 1. Macaroons, The Glitter Guide  2. Iris Chiffon Maxi Dress, Oasis  3. Floral Arrangement, Flower Wild  4. Brilliant Bare Vivid Shine Lipstick, Estée Lauder  5. Lace Table Overlays, Burnett's Boards  6. Blood Orange, Beet, and Fennel Salad, Bon Appétit  7. DIY Paper Pom Poms, Mokkasin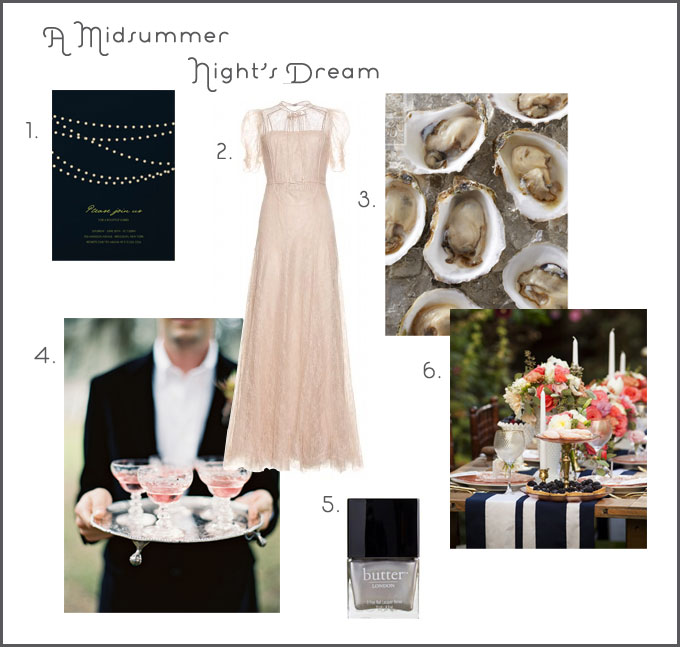 1. Midnight Vineyard Party Invitations, Minted  2. Floor-length silk and lace gown, Valentino  3. Wellfleet Oysters, Island Creek Oysters  4. Cocktails on Silver, Jose Villa  5. Bobby Dazzler Nail Lacquer, Butter London  6. Navy Stripe Tablescape, Style Me Pretty, Image: Jessica's Photography
you might also like...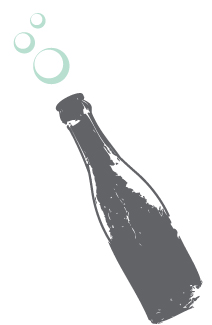 archives