May 25, 2011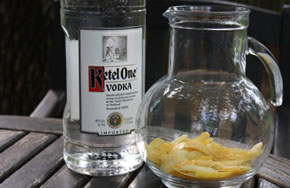 My in-laws visited us last month for Easter, and they brought with them a bottle of Limoncello from Italy. I've always had a strong relationship with anything citrus, specifically lemon … scented hand soap, or accompanying seafood and vinaigrettes; I love this fruit in all its freshness and burst of happiness. It is a happy thing, isn't it? And quite in your face about it too, I might add.
Limoncello is a no-brainer because it's all that, plus, I can fully support a recipe that only calls for a mere handful of ingredients, especially when one of those happens to be vodka, yes sir. I used a recipe from Giada, found here, but the herb addition is all mine. I wish the oregano inclusion was because I'm just that creative, but to say my garden at the moment is overrun with it is an understatement. The infusion of this earthy herb was done more out necessity than anything else since the rosemary, mint, and basil are getting jealous of its abundance and planning a turf war revolt along the lines of no pesto for you this summer.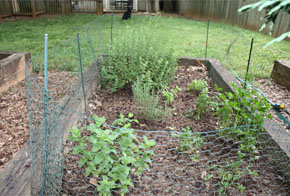 It all worked out well; oregano floating around drunk in a pool of lemony goodness, now, that's cin-cin toast-worthy, and a much better fate than a screaming match with parsley.
Writer's note–I intentionally left out the finished product image.  The nicest way to put it … Limoncello can pass for a sample Lohan and Sheen have to randomly provide their parole officers. It's delicious, but unfortunately not at all photo friendly.
May 18, 2011
A while back I attended an event called "Get the Lead out of Lipstick" at a private estate. The concept and campaign are both wonderful, but the crowd was interesting to say the least; I found it jarring to listen to all the talk about toxins in beauty products without noticing the Botoxed hypocrisy, as a lot of the women in this set sported injections, which last time I checked, are in fact, the opposite of chem-free.
But it did force me to look at what products I use (or used to use) and how much gunk is hidden in our beauty regime. It's more than overwhelming to think about products you use from dental floss to moisturizer that could contain carcinogens and what all this means to us as a people and a planet. Here are some products I do love and that are (for now) safe. To find out more, go to safecosmetics.org.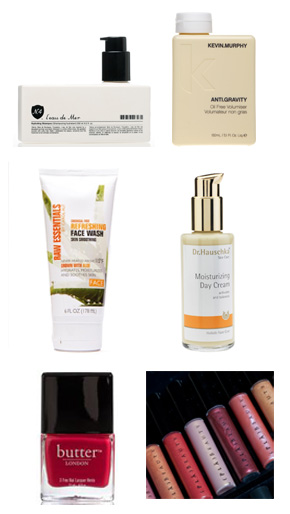 No. 4 L'eau de Mer hydrating shampoo
Kevin Murphy anti gravity
Raw Essentials refreshing face wash
Dr. Hauschka moisturizing day cream
Butter lacquer in blowing raspberries
PLA Beauty glam lip gloss
May 11, 2011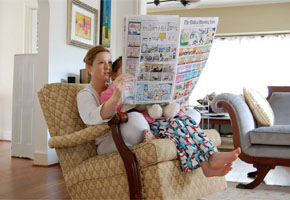 I'm 34. Even though I apparently look young (I still get carded fairly often) despite my obvious signs of crow's feet, I feel better than I did in my twenties. I'm more confident, more sure of myself both mentally and physically; in short my thirties have been very good to me, I think. But, never have I felt all of 34 until we started trying for a baby.
May 4, 2011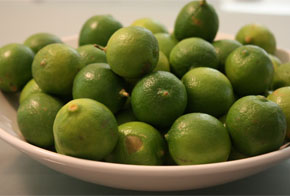 When a meal ends I generally cap off the occasion with a glass of wine or coffee. I'm not a huge dessert person, but there are several treats I go gaga for … coconut, carrot and red velvet cake, to name three, well, maybe I am a sweets person. But, the dessert I adore above all others is Key Lime Pie. Tart, tangy, creamy, cool, and generally reserved for sun-scorcher days or ordering in a somewhat tropical place. I love everything about this pie including that it screams spring to me with its pale yellow hue topped in white clouds of whipped heavy cream.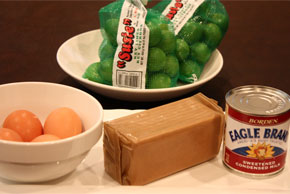 I remember making it as a teenager at my parents' house in Kansas, it seemed so exotic, and even though I could never find key limes, a bottled variety found at the commissary could curb my cravings. It's pretty obvious I'm not terribly picky when it comes to this pie, as I've even been known to eat the basic supermarket variety. I'd never made it from scratch including the buttery graham cracker crust, but I decided to do just that this past weekend. This treat requires ridiculously few ingredients and is relatively easy to make, to which the recipe found here will attest.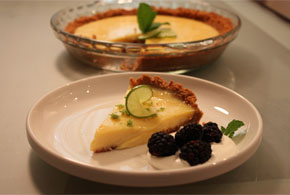 Springtime in Atlanta is in full bloom and I'm thinking this will become just the thing to officially kick off the warm weather season at our house.