January 5, 2011
The concept of a vision board has become a bit trite, but I do think it works. I wholeheartedly believe that if you dream it and focus your energy on what you want, you can get it. Everything on my board for 2010 came true in some fashion whether it was better communication skills, laughing until my belly hurt with girlfriends and my sisters, beachy and European vacations, taking time to just stop for a moment, or growing my business and in turn making more Ben Franklins. For the past year, the collage of photos lived on my to-do list, making me face those goals daily, which I found as a helpful reminder of the path up ahead.
This year's board is more of the same, but slightly deeper, despite the superficial feel–ahem, Rolex. Truth be told, that was my late father's watch, and this year he and I have some healing work that I've needed to put a close on for some time now. Each item on my board represents a feeling or something I hope to accomplish. Whatever you believe for 2011, here's to a fresh focus–may everything you envision manifest.

you might also like...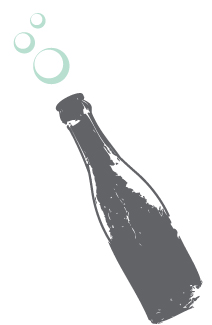 archives