November 9, 2011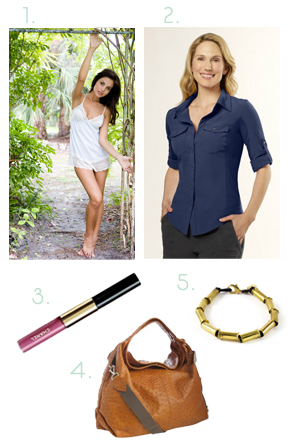 Admittedly, math has never been my strong suit and certainly balancing a checkbook falls into the, oh shoot, numbers again category. I have a vague memory (that I've really tried to block out) of my older brother and sister-in-law (who, in my opinion, both hold the title of finance whiz) helping me with my bills once in college, and it ended up with me sobbing and my brother having to leave the room to pour himself a stiff drink after declaring something along the lines of "not knowing what to say anymore" about the disaster that was a manila envelope of unopened credit card and utility bills.
A similar discussion went down several years later with my sweet brother-in-law trying to help me suss out a new car to purchase within my budget and ending with him just sort of throwing up his hands, leading us to both decide that maybe I'd better hold off a bit on such a big purchase.
Unfortunately, I've never been one of those women who has her eyes on a purchase and waits for it to go on sale. Or one of those women excited to open her 100 deal emails flooding her inbox. Seriously, I adore you Groupon, Scoutmob, DailyCandy Deals, but damn, girl, it's too much. Way. Too. Much.
Because of my own experiences, I obviously know how stressful budgets are and how important getting one's financial house in order is. That said, I'm now living the stage of my life that I like to call the thank-gawd-I'm- married-and-my-husband-pays-the-bills-as-long-as-he-never-has-to-use-a-Clorox-toilet-wand. But, I'm trying to stretch out a bit more into the gray area of the money realm and not just pull a disappearing act when my husband asks me what outstanding invoices my business has this month. Huh, what? Oh um, let me quickly go check (tires pealing out of the driveway).
Because of this, I wanted to talk to real women about their real budgets, so I reached out to five of the most fashionable and smart gals I know to find out how their households survive on a budget all while looking like a million bucks.
1. Ann, a lively, mid-30's artist and arts administrator living in Santa Cruz, CA. (Full disclosure, Ann is my twin sister).
Best Budget Saving Tip–CLOTHING SWAP! I do a clothing swap a few times a year with a group of girlfriends. You end up with all sorts of fun pieces to add to your wardrobe. Something always still has tags on it because we all bring the "I bought this because I thought it could work … but … you try it!" You arrive with your swaps and leave with anything ranging from brand new to fun sewing/recreating projects to designer bags and jewelry. It's best to rotate the host house, consume great wine and nibbles, and try on as a group. Home fashion show!
Last Purchase—A bag full of farmers market goodies.
Favorite Recent Purchase—Lingerie. A sweet dainty Eberjey teddy.
2. Linda, a mid-60′s recent retiree from a global architectural firm living in Denver and exploring life-after-the-corporate-world!
Best Budget Saving Tip–I quickly found that flying mid-week at odd times, saves considerable money. I had always flown for work whenever I could squeeze in the most time at the office and be in the next city for the next meeting.
Last Purchase—As I try to update my casual wardrobe with "pieces" that can dress down my corporate clothes to something more appropriate for this new life of leisure and meeting friends for lunch in town, library lectures, etc. I bought a "camp shirt" from Lucy that is charcoal gray. Earlier in the summer I bought their navy one and it washes easily, does not wrinkle, and fits well, as a long sleeved, short sleeved shirt or jacket and goes with everything, but still looks stylish. Best $58 I have spent all week!
Favorite Recent Purchase—Same as last purchase.
3. Augusta, an emerging artist, newlywed, and graduate student at the Savannah College of Art and Design.
Best Budget Saving Tip–Eat most meals at home, and host dinner parties/potlucks instead of going out with friends. My new husband and I try to cook as much as possible due to our tiny budget, and it is becoming my favorite part of the day. Talking about our days, glass of wine in hand, as we make dinner (often testing out new recipes) is rewarding for the stomach, wallet, and soul in my book.
Every other weekend our group of friends (consisting of four couples) rotates each other's homes for themed dinner parties. The last one at my house I decorated the table with things I found at my local grocery store: Fresh parsley (which I put in odd vases and old beer jugs I found at Scott's Antiques), tea lights in mason jars, white pillar candles, and lemons. It's cheaper, more intimate, healthier, and FUN!
Last Purchase—Highway 12, 2009 Cabernet Sauvignon, Sonoma County. If you haven't already guessed, I'm a wine-and-dine kind of woman, but on a budget. Truth be told, I make it a mission to find a good red wine for around $10.00, but this Cabernet, which is often on sale, comes with a $20.00 price tag and is absolutely worth it.
Favorite Recent Purchase—Chanel Double Intense Lip Rouge in Ruby Lite.  I've made an annual purchase of this long wear red lipstick for several years now, due to the fact that it is the only long wearing red lipstick that looks great on everyone (seriously, it is more of a blue red, so your teeth look whiter and your cheeks rosier INSTANTLY). It only requires one application at the beginning of the evening (trust me, I've gone to many of a party where I've had my fair share of cocktails and nibbles and looked great in every single picture).
Susan, a scientist, coach's wife (translation often a single parent), and mother of two young children. (Full disclosure, Susan is my stylish older sister).
Best Budget Saving Tip—I bargain shop for trendy items at places like H&M, Filene's Basement, even Target. But when it comes to classics, I think of it as an investment and save up for that classic piece (after all, I have a daughter and she'll inherit all those handbags so they need to last!).
Last Purchase—Leeks … I am making risotto for dinner tonight.
Favorite Recent Purchase—New fall handbag I'm wearing these days. I was in search of a new, every day, fall bag that could multitask (i.e., I could throw the children's iPad, snacks, juice, even a sweater), but I still needed it to look nice if I had to take it to the office. I also didn't want to spend too much because of all the aforementioned things I cram into it, there's potential to get messy.
Tiffany, lifestyle writer/editor who's reported about everything from underground food trends to the next big designers. Most recently, she relocated from Atlanta to NYC to help launch the New York edition of a new lifestyle site at NBC. (Read all about it at TheFeast.com.)
Best Budget Saving Tip—A few things! First, learn to cook for one. I'm not kidding: At least learn to cook a few great meals for yourself that you love. Shopping for great ingredients bit-by-bit, learning as you go is totally cheaper (and healthier) than dropping $10 or more on lunch downstairs at the office everyday. Also, whenever I get want to change up my workout/health/yoga routine (which isn't hard to do in a city where people juice like it's a religion), I try a series of free week-long trials at new gyms to sample a few classes and memberships first before committing to a year anywhere.
Last Purchase—I literally got lost in a new favorite shop, Artists and Fleas, on the way to the Brooklyn flea Williamsburg this weekend. I walked out with a killer $25 vintage dress from The Perfect Perfect and a bracelet made from old bullet casings–a birthday gift for one of my best friends.
Favorite Recent Purchase—Room stuff! I had a weekend of flea markets and art supply stores and bought every cute photo frame that I could find, then printed every half-way decent photo I'd taken since relocating here. Yes, I've even hung empty frames first to make sure that I hold myself accountable to finish this project.