September 19, 2011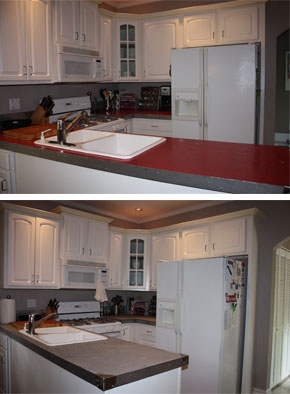 I recently wrote all about the tomato-red goodness that once were my kitchen countertops, here.
Well, that fun little (err not so fun and not so little) project is mostly done (aside from the caulk job that needs to happen). Home renovation projects always leave me a bit frazzled, mostly because everything is a bit out of whack and out of place (as I type this, I'm starring at a bowl of avocados in my office since it can't live in its usual home on the kitchen counter).
Yes, I think avocados next to the computer classifies out of whack. Here's the before & after in photo form.