February 10, 2009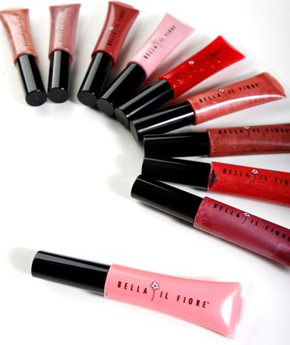 While I won't admit to being a full-fledged product junkie, I have been known to blow a perfectly good afternoon wandering through the aisles of Sephora or Ulta.
That's why I'm surprised that I'm likely the last person to find out about this rocking company called Bella il Fiore…the company is one part makeup, one part lingerie, one part bath and body – all parts hip and girlie. The perfect posting for any pre-Valentine's Day gift hint lists.
Bella il Fiore founder Jennifer Maloy and I had the opportunity to chat – here's the Q&A.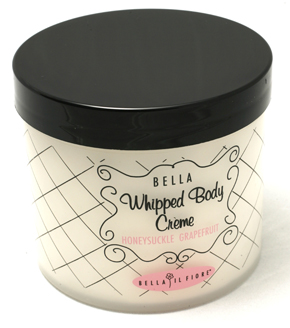 danapop (dp) I love that you took what I believe to be 3 separate retail entities and made them 1.  How did you come up with the idea to merge cosmetics, bath & body, and intimate apparel?
Bella They are simply three of my favorite things (honestly, I could've added chocolate to the list). I just wanted to make quality items in these categories that I thought other women would love too!
dp What makes your cosmetics different? Your bath and body products?

Bella It's all about quality for me. We want to provide fun, gift-driven items with the finest ingredients (like aloe as a base for our bath and body items) or the best components for all our cosmetics.
dp What product would you never leave the house without?
Bella Double Agent Lip Tint and my Private Eye Mascara.
dp I know you're a wife and mother – how do you juggle your family life with that of an entrepreneur?

Bella It's a bit overwhelming at times but I wouldn't have it any other way.  It's nice because I can set my own hours- take the kids to school then back to the office to check on stores, brainstorm about new product ideas then shift right back into being a mom when the time comes.
dp What's the story behind the name of the company?
Bella I always loved the name Bella and we were considering it for a baby girl name.  We ended up with two boys so there you go!
dp Makeup and style often go hand and hand. Whose style do you most admire?

Bella Yves Saint Laurent. I just read an article about him surrounding himself with beautiful things all based on what he loved.
dp Where do you dream up ideas and concepts for new products?
Bella All different places – I've been inspired by songs, movies or even a walk through a candy store. Packaging with a flair always excites me!
dp Do you see the Bella company and brand as it is, or do you envision it growing into some other realm?

Bella I truly want to keep it a boutique brand.  It's a perfect balance now with my family.
dp How does where you live influence your work and your potential customer?

Bella I live in the Midwest – right in the middle.  Bella appeals to the everyday girl, young and old.  The packaging is not too risqué but has enough of an edge for everyone.
dp Who is the Bella woman?

Bella Any woman who is stylish and savvy and loves quality and convenience packaged beautifully and fashionably.

dp I know many celebrities adore your products, is there someone you were surprised to learn is a Bella fan?

Bella The Jonas Brothers – they requested gift sets for their mom and gal friends.
dp Where can I buy Bella products?
Bella Online at bellabeauty.net as well as specialty boutiques and spas across the country.