January 29, 2013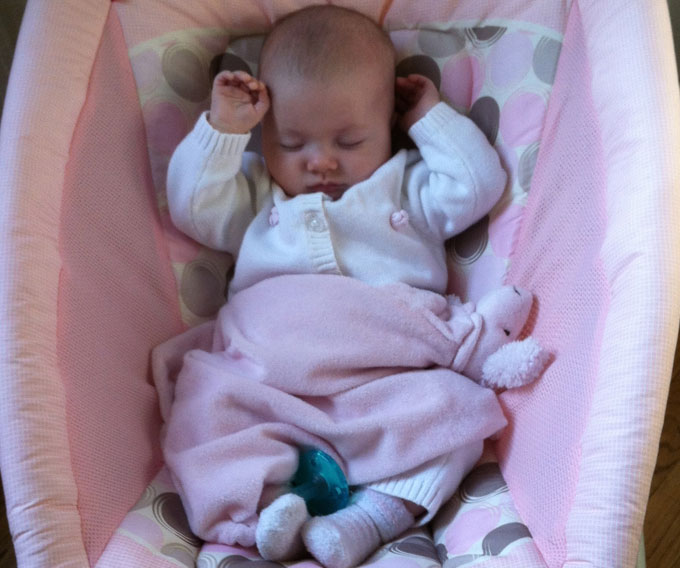 I found that the second I got pregnant I was bombarded with loads of parenting tips and advice on must-have purchases to make parenthood easier. There are a few items that I haven't even taken out of the box, and others I've already had to buy seconds of because I use them so often.
Here are my favorites so far.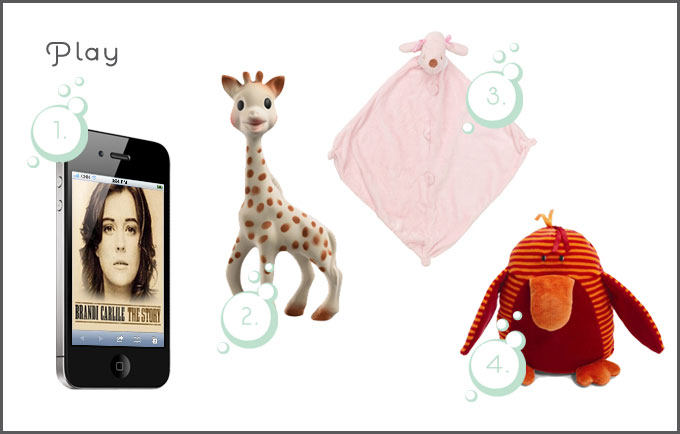 1. Even in my belly, our sweet gal responded to music. She particularly liked bluegrass stuff, the Punch Brothers and the Avett Brothers were her favorites and since being born that has remained. She loves this song and this. 2. I was told Sophie the Giraffe was the toy to get for teething. We're a bit ahead of the game with it since our gal is still thankfully all gums, but Margaret loves to hold and squeak little Sophie. The only drawback, Otis thinks it's a toy for him and constantly tries to steal it. 3. We got several of these as gifts and they are the sweetest. They are one part blanket, one part stuffed animal and Margaret is now at the stage where she cuddles with hers and it's just about the cutest thing ever. 4. These plush animals from Jellycat are whimsical and the two we have are brightly colored with stripes, giving Margaret something to focus on.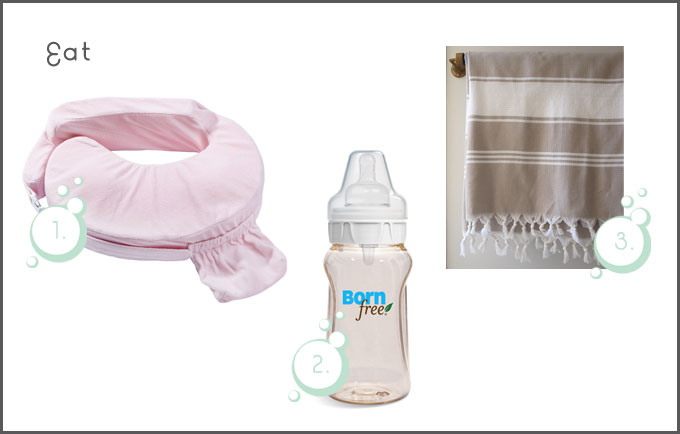 1. After the third visit to a lactation consultant the first week Margaret was born, she suggested this pillow for a better position while feeding. So. Much. Easier. 2. Having Dan feed Margaret a bottle of breast milk was a big day in our house. It allows me to actually do things like get a haircut or go to yoga. The transition can sometimes be tough with some babies refusing a bottle – after trying several other brands, Born Free worked for us. 3. Because when you're wiping up spit-up all day, at least you can do it with a chic towel.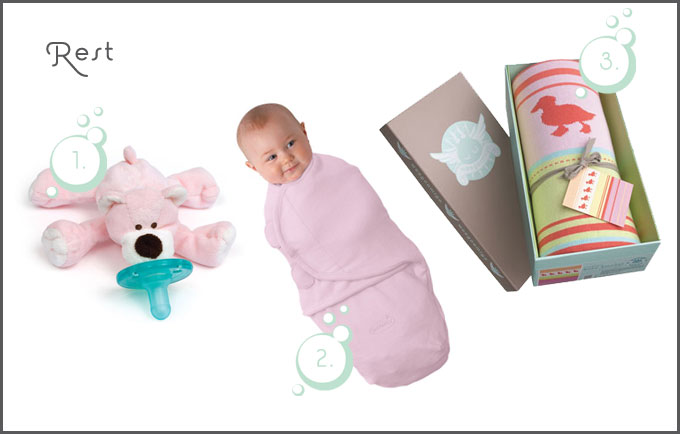 1. About five hours after Margaret was born the night nurse at the hospital asked us if we were team pacifier. Through cries of our baby, we immediately said yes, and she gave Margaret a Soothie. That's been our paci brand ever since and she especially loves her Wubbanub. 2. Swaddling has worked for our family. And I've found these sacks keep our little Houdini nice and tight all night. PS – I'm a little creeped out by the photos on this site, they look like floating heads. 3. When you have a girl, you're a bit on pink overload. While it does have some pink, I love the pattern in our blanket from Weegoamigo and it is a perfect weight for Atlanta.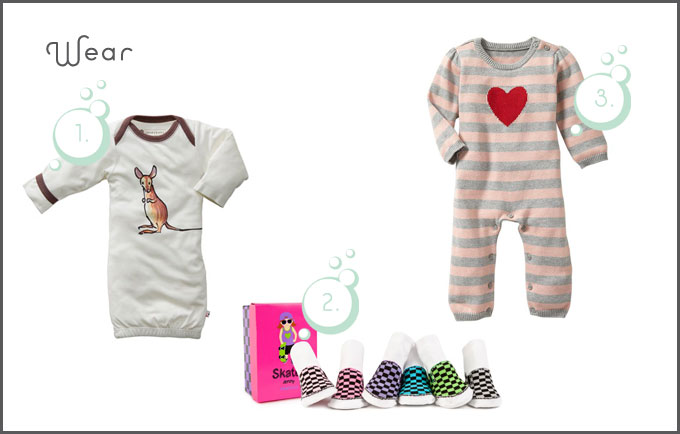 1. I adore clothes from Baby Soy. Margaret has a few pieces including gowns and a super cute kimono onesie. They are really soft and made from organic cotton. 2. Socks from Trumpette are made to look like shoes, making baby feet even more adorable than they already are (as if that's even possible). 3. Gap is great for staples. Their clothes wear really well and have sweetest designs.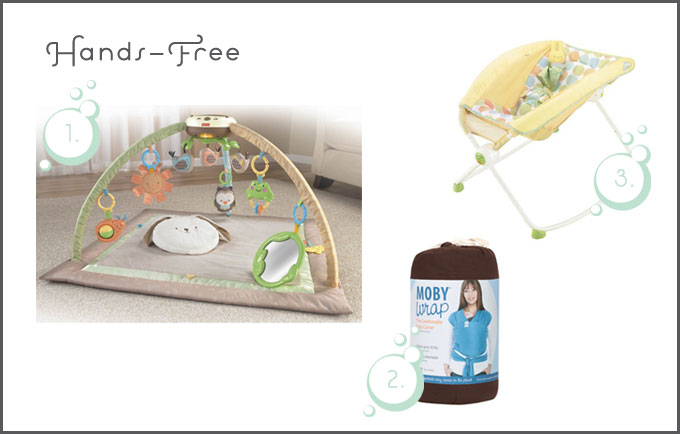 1. While this activity mat is more play for Margaret, it's truly hands-free for me. As soon as I press the button for the music to start, she's in her own world. 2. The Moby is great for when your baby needs to be held, but you need both hands. Margaret has been in the Moby for everything from dinner prep, to conference calls, and phone interviews. Snug as a bug in a rug. 3. Apparently the Rock 'n Play Sleeper was recalled because of mold issues. I have no problem with mine and likely wouldn't have stayed sane the first four weeks without one.