October 8, 2013
I am not the most adventuresome person when it comes to fashion. But, recently I was introduced to Leslie Tessler, the designer of luxurious outerwear. Her line is a little outside the box, going beyond the usual go-to jacket or sweater for fall. Just look at these capes!
Tessler's collection is the perfect balance of classic with an edge. (Don't they look like something Jackie O would've worn?) The designer is about to have her first baby and I cannot wait to see what it does for her creativity. Until then, there's so much to enjoy about Tessler's current collection.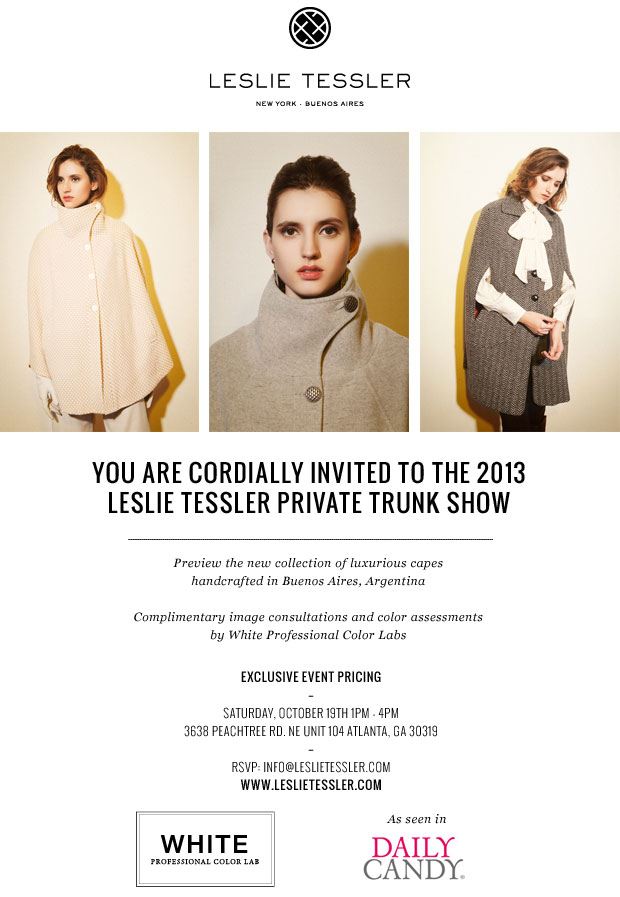 I'll get to view the line in person on October 19. (And meet Tessler after several sweet emails and a lovely phone call). If you're in the Atlanta-area, be sure to do the same.
Images: Courtesy of the designer