July 25, 2012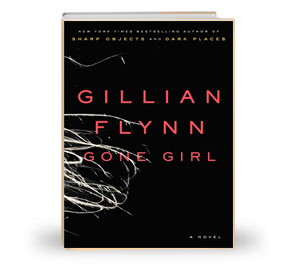 I've been all over the map with my summer reading. From this (for work), to this (I found the entire series meh, at best), to this (re-reading), here are my recommendations.
If there's one book you should read right now, it's Gone Girl by Gillian Flynn. I. Could. Not. Put. It. Down. Seriously, stayed up WAY too late every night until I finished it (in perhaps record speed, beating out last year's fast-paced read of The Help). It lives up to the hype.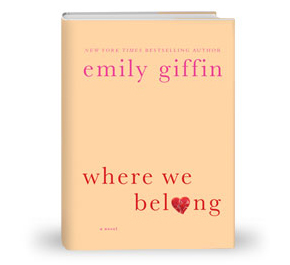 Chick-lit queen, Emily Giffin's latest book, Where We Belong just released yesterday. I cannot wait to fly through it. And be sure to check back on these pages next week where I'll publish my interview with the witty author who happens to be a fellow Atlantan.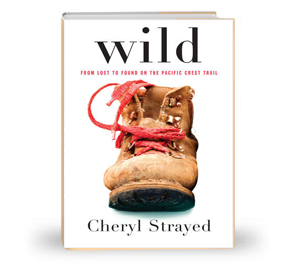 I breezed through Wild, which I wrote about briefly, here. It's a compelling work of a woman who, while in the midst of huge life changes (a divorce and loss of a parent), hikes the Pacific Crest Trail alone. So brave.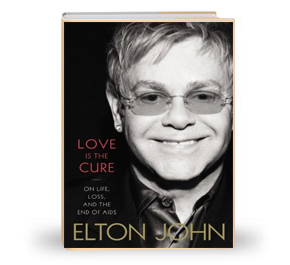 Elton John recently released his memoir titled, Love is the Cure: On Life, Loss, and the End of AIDS. I grew up in a house where Elton John ruled beyond the stereo (we even had the Captain Fantastic pinball machine!), and as a creative person, I've always been intrigued by his relationship with lyrics writer, Bernie Taupin. It's a partnership that has lasted (very successfully) for 47 years. The NPR interview that ran last week is incredible. Listen here.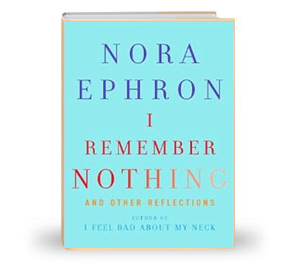 I haven't addressed this yet, but as a woman writer, it doesn't get any better than Nora Ephron. Her words are the perfect combination of eloquence while still having the ability to be a ballbuster. I Remember Nothing: And Other Reflections, is the last book she wrote before passing away last month at 71.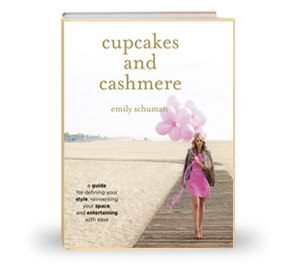 What's summer without a little eye candy? Though the pre-order reviews have been less than stellar, blogger Emily Schuman of Cupcakes and Cashmere's gorgeous book about style and entertaining goes on sale August 1. This one begs for a nightstand or coffee table display for the pretty pictures alone. You can read my interview with Emily from back in 2009, here.
Now, go. Fill that head of yours with great story.