March 21, 2012
It's always this time of year, springtime, when I get an itch to travel. You can see my similar post here back in May 2010 about dream destinations. There aren't too many places I wouldn't venture, but I do have a handful of spots higher on my list than others. This is my travel bucket list at the moment.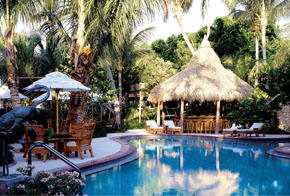 Road Trip
I've been to Key West several times, and while I love it, the only way I'd return anytime soon is to do the famed drive from Miami due South. I so want to do that drive and stop at all the little beach shacks serving conch fritters along the way.
Image: Courtesy of Little Palm Island Resort & Spa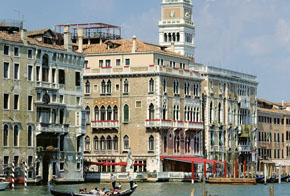 Boozy Biking
Italy will be on my list until I actually just go already. Forward thinking—I'm putting it out there that this is where I want to go for my 10-year wedding anniversary. I have a vision (for at least one portion of the trip) of biking around Italy. I have two years to save for it.
Image: Courtesy of the Bauer Hotel
Roughing It
Yurt. I want to stay in one. Doesn't matter where.
Image: Courtesy of Patagonia Camp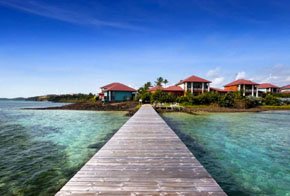 Dreamy Destination
True Story: Once, while on painkillers post-outpatient surgery, I dreamed of Martinique. I'd never even heard of the island in the middle of the eastern Caribbean Sea until that dream. It was incredibly vivid and lovely (at least what my doped-up state remembers) and it made me want to go.
Image: Courtesy of Cap Est Lagoon Resort & Spa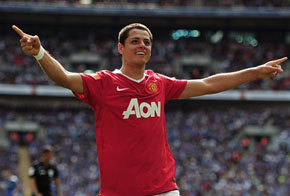 A Little Footy
My husband and I have been talking about an England trip for a while now. He wants to see Manchester United play at Old Trafford. I want to visit dear friends in London. It's a win-win.
Image: Courtesy of Manchester United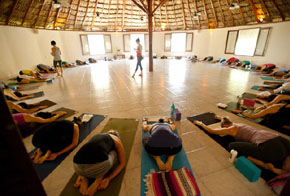 Intense Om
Bali, Indonesia; Tulum, Mexico; Sedona, Arizona—I want to take a 3-5 day intense yoga retreat sometime. A juicing, cleansing, sweat out all the toxins kind of trip. But, one that allows a nightly cocktail hour. Does that exist?
Image: Courtesy of Maya Tulum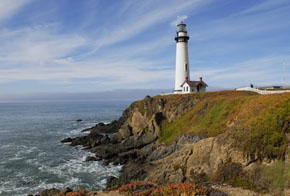 See the Light
Earlier this year I visited my twin sister in California and we passed this lighthouse hostel. To further feed my obsession with all things nautical, I want to book a stay here next time I go.
Image: Courtesy of Norcalhostels.org
What's on your bucket list?