October 26, 2011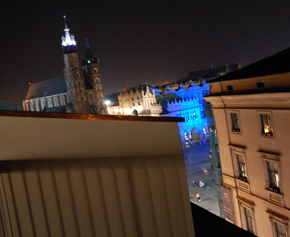 About a year ago I traveled to Krakow, Poland for the wedding one of my best friends. I held off on writing about it on dp in order to give first dibs to other publications. Now, I can finally shout it from the rooftops (err computer) what an amazing city this is.
I'm not certain that had the occasion not been there, I would've ever ended up in Eastern Europe before Western. Because, I'm admittedly embarrassed to say, I've never been to Europe, and I always thought I'd roam wine country in France or eat my way through Italy long before exploring former Jewish settlements in Poland.
This trip was taken at a pivotal point in my life. My husband had just gotten a job after a nine-month layoff, but we were still very much feeling the financial and emotional effects of that period; my mom was just starting treatment for her second cancer battle with non-Hodgkin's lymphoma. The timing juxtaposed, a really happy, special time in my friend's life against some personal gunk that was both sad and hard. In all actuality, this feeling isn't unlike the duality of Krakow—it's sleek, cosmopolitan, and hip (supposedly it's becoming what Prague was for American tourists about 10-15 years ago), against a rich (and tragic) history, renaissance and gothic architecture, and ample grittiness. Here's my pop on Krakow.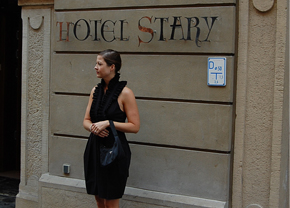 Stay
We rented an apartment for the bulk of our trip. The promised Internet connection didn't work (which was sort of critical to me and my traveling companions since we were all on deadlines to some degree) so I cannot recommend the company we used in good conscience. I do, however, love the experience of an apartment rental when traveling. Two to check out are airbnb.com and boutique-homes.com, both come recommended, but I haven't used them myself.
We also stayed at Hotel Stary, which is impressive and gorgeous, and I cannot rave about it enough. Because the wedding reception we attended was held there, I did not fully appreciate it as much as I would have normally—it was a bit raucous of a stay to say the least. I mean, not to throw her under a bus, but my twin sister broke a bed at the Stary. Granted it was a roll-away, but seriously, she broke a bed while holding a plate loaded with wedding pastries that she snuck back to the room, leaving the two us in uncontrollable fits of laughter and my husband wanting to kill us both for being so annoying. All of us were in fine form that night, but back to the hotels.
Another one to consider: the Hotel Copernicus, named after Polish astronomer Nicolas Copernicus. It's described by every major travel publication worth its salt as quite similar to the Stary (intimate, luxurious, modern touches mixed with historic, rooftop bar with a view, basement level spa). Beautiful to boot and only 29 rooms; it feels incredibly special.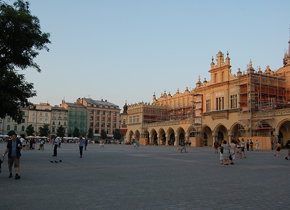 Do
While the Old Town is the best part (like most European cities built around a square) do try to steer off the path a bit and take a wander through Kazimierz, the Jewish quarter. You'll get a much more somber vibe, but really see the grittiness (and spirit) of Krakow.
The main market in Old Town square, called Rynek Główny, is absolutely a must. You'll find everything from amber jewelry (Baltic amber is a huge business there) to sheepskin coats, and bartering is perfectly acceptable. The Wawel Castle is interesting to walk through, and I think everyone needs a good castle tour every now and again. Several of the bride and groom's relatives in town for the wedding toured the Wieliczka Salt Mine mentioned it was worth a visit (located about 8 miles outside of Krakow).
Also, you cannot go wrong with many of the museums in the city. This is confirmed by an excellent NYT's travel piece touching on the emerging arts scene happening right now in Krakow.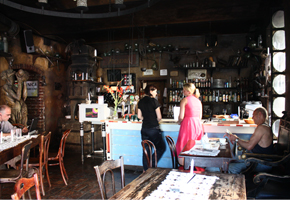 Eat
Krakow isn't just pierogi, pierogi, pierogi for eats. While you can obviously enjoy the Polish dumpling just about any way imaginable, there's so much more to taste … like the zapiekanka. This street food gem appears almost like a French bread pizza, but in actuality, it's an open-faced toasted sandwich loaded with mushrooms and covered in melted cheese.
Several must try spots—Alchemia (one of the oldest bars in the city located in Kazimierz), and Buddha Bar, tucked off the square and situated in an outdoor garden courtyard with good music and fantastic cocktails. Honestly, though, one won't go wrong just wandering the square and stopping at any restaurant along the way. Menus are generally in English and Polish, so you can get a good idea of what to expect.
While I had zero expectations of Krakow before my trip, I adored every minute. Read more of my Krakow musings on FATHOM.com, in a piece about the Hotel Stary.