May 7, 2013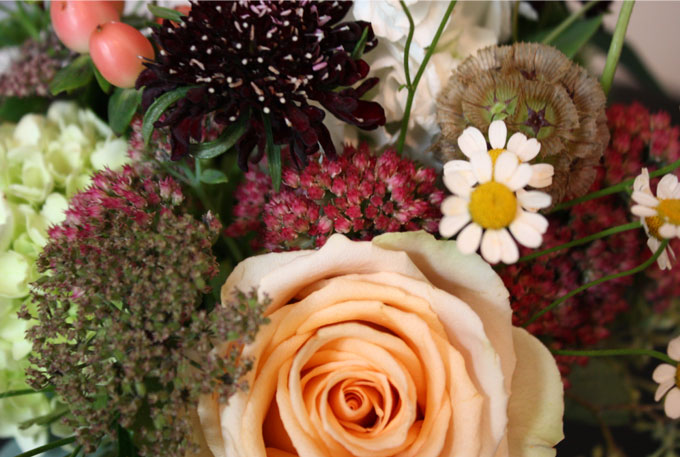 I'm not great at throwing parties. I get nervous about attendees (I'm always afraid no one will show up), have grandiose plans and tend to leave too many details to the last minute. Plus, if anyone else is throwing a party for me (bridal and baby showers) it's almost worse because I even try to micromanage that. Yikes.
Ever since I had Margaret, I'm very in tune to seasonal changes. I found myself this winter, relishing in the pureness of the colder weather months. I looked at things like the quiet snow at my parents' house in such a different way than before. And now, spring – there's green everywhere. Buds are on the cusp of bursting with flowers, birds are flirting with each other; it feels so alive in our backyard right now (though, we've had a bit of a cold spell, like much of the country, the past couple of days).
It's always this time of year, late spring into early summer where I start to feel really social. I've been daydreaming about throwing a party, a summertime fete—like a real, grown-up party. My friend, Heather, throws an annual Great Gatsby affair in September and I love the idea of that (you can read all about it here). If I were to throw a party, it would be one of two themes, either a daytime, The Secret Garden, or nighttime, A Midsummer Night's Dream. The former, a casually elegant afternoon bash laced with the freshness of the season, the later, a nighttime fete full of glamour and heaps of champagne. PS – Aren't you so excited for The Great Gatsby to open this week?
So we beat on, boats against the current, borne back ceaselessly into the past.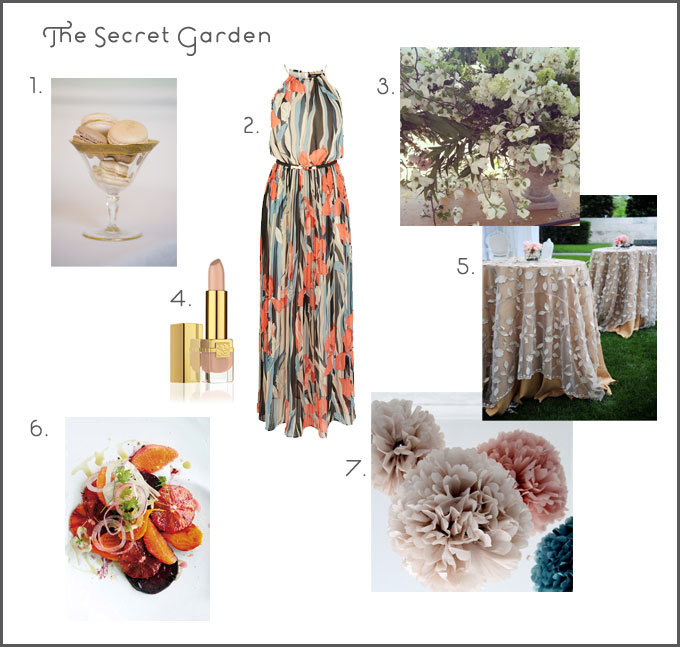 1. Macaroons, The Glitter Guide  2. Iris Chiffon Maxi Dress, Oasis  3. Floral Arrangement, Flower Wild  4. Brilliant Bare Vivid Shine Lipstick, Estée Lauder  5. Lace Table Overlays, Burnett's Boards  6. Blood Orange, Beet, and Fennel Salad, Bon Appétit  7. DIY Paper Pom Poms, Mokkasin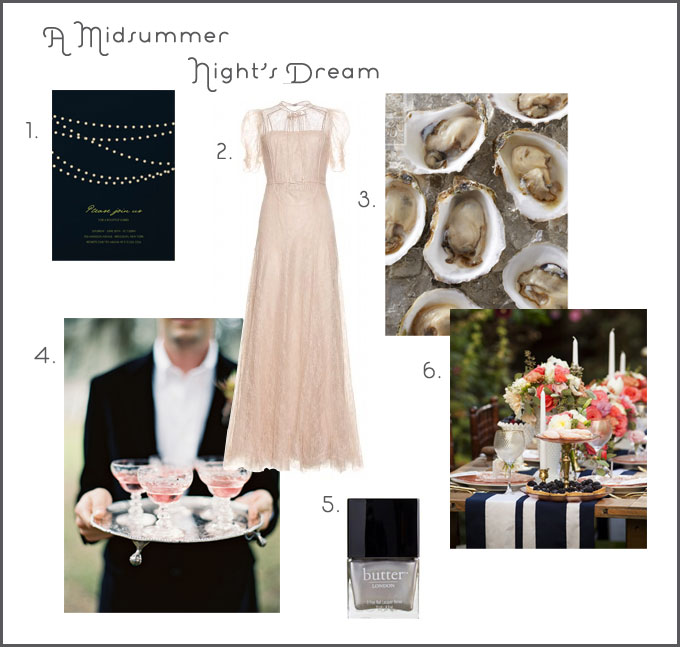 1. Midnight Vineyard Party Invitations, Minted  2. Floor-length silk and lace gown, Valentino  3. Wellfleet Oysters, Island Creek Oysters  4. Cocktails on Silver, Jose Villa  5. Bobby Dazzler Nail Lacquer, Butter London  6. Navy Stripe Tablescape, Style Me Pretty, Image: Jessica's Photography