October 20, 2010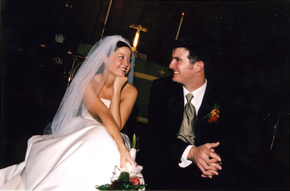 Siesta Key, Florida holds a special place in my life. My husband and I fell in love there, for one. Well, we likely were before that, for certain on my end, but it was there that I figured out I was in it for the long haul. We made the trip about five months into dating, our first vacation together as a couple, and after spending a week playing house at his parent's condo, I still wanted to be around him. And better yet, he still wanted to be around me.
I celebrate two anniversaries in October. The first, my wedding anniversary, which Monday, was seven years. The second, the anniversary of my first danapop post, two years ago on October 14. Both, my loves. My husband and my work, and completely coincidental that both milestones occur the same autumn month. And both hit me like a ton of bricks in Siesta Key; the name and concept behind this website coming five years into my marriage while on a trip to that same beach. It's pretty fitting that's where we chose to mark our anniversary this year–it is still the one place that best defines us.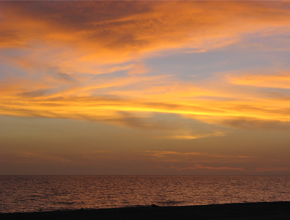 Sometimes I can be go, go, go, check, check, check; off lists, off life, and just the thought of somewhere called Siesta makes you want to change your pace a bit. To wander and just be. My husband and I met and married within two years. I'm sure people in our lives (though no one has ever said) likely thought we were absolutely nuts, but we knew. What's it that lady says in When Harry met Sally? "You know like you know a good melon."
I can't say I know how to pick a proper melon, but I do however know that when I met my husband I was done with dating. I'd had my heart ripped out of my body in more than one way (my father had died nine months prior, I had just gone through a horrific breakup with a really bad boyfriend) and was ready to be on my own for however long it took to be okay with me. And when I took that moment to step away, that afternoon nap on my life and let whatever was going to happen just happen, I went and landed myself a love.
Here's to remembering to take a Siesta every once in a while to reflect and soak in … so, a toast to another year of writing, and above all, to love.
Cin cin,