October 4, 2012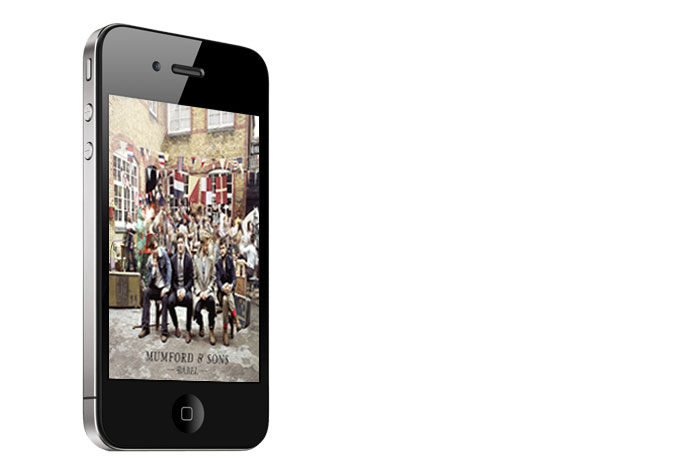 OK, shizz is getting real with this baby on the way. The crib now holds an actual mattress, her cradle has freshly washed sheets lining it, and we've got the onesies in every color of the rainbow ready to be filled with teeny baby arms and legs.
It's tough to say what sort of music I want to bring into the delivery room, so I've tried to prepare for everything. I waffle between songs that are soft and sweet and ones that are riddled with angst to hopefully help me pull through the pain.
Regardless, I hope our little one comes into this world to something fantastic playing in the background. Though, I'm pretty certain caring about the music situation will be the last thing on my mind. Here's part of the happy birthday playlist that will be playing in about four weeks.
Live and Die by Avett Brothers (I love this new song by these Southern gents.)
Everything in its Right Place by Radiohead (Dooce clued me in that Radiohead is a good pick for the delivery room. As written, she listened to In Rainbows on repeat during the birth of her second daughter.)
Some Nights by Fun (Because I'll want to be reminded of some fun nights, even if the night she arrives isn't exactly one of them.)
The Story by Brandi Carlile (She has the voice of an angel. Plus, I want our little girl to write her own story.)
That's How Strong My Love Is by Otis Redding (Otis serenading us? Yes, please.)
I Will Wait by Mumford & Sons (I've waited a very long time for this moment.)
Hey Ya! by Outkast (There will likely be no shakin' it like a Polaroid picture. I have very strict no video or camera policy in the delivery room.)
Dreaming my Dreams by the Cranberries (I have a feeling my life's perspective is about to make a 180-degree shift; my dreams for myself and our life will change.)
Blow Me (One Last Kiss) by Pink (It doesn't get more angst-driven than Pink. I'll need a bit of her grit when the going gets tough.)
Born this Way by Lady Gaga (I don't care in the slightest that this tune is a complete rip off Madonna's 1989 track, Express Yourself.)
The Drugs Don't Work by Richard Ashcroft (Call me crazy, but I'm attempting to handle this whole thing sans the meds. Look out!)
Lullaby by Dixie Chicks (My friend sent me this the same day our nursery got painted and our crib arrived. If this doesn't make you well up with tears you have a heart of stone.)
Cry Baby by Janis Joplin (I am giddy with the thought of hearing this little being make a peep for the first time. Show us what you've got.)
Honey Pie by the Beatles (Sing it, Paul.)
Save Me by Remy Zero (When the pain gets unbearable, I know I'll be saying, "Dear God, make me a bird. So I could fly far. Far far away from here." Or something to that effect.)
Shanti/Ashtangi by Madonna (Om shanti. Here's to my big idea of wanting to feel ALL of this experience.)
Thank You by Alanis Morisette (Most days, I'm still just bursting with gratefulness to experience pregnancy and being a mother.)
Anthem by Leonard Cohen (Quite possibly the best lyrics ever written: "Ring the bells that still can ring, forget your perfect offering, there is a crack in everything, that's how the light gets in.")
A Real Hero by College (This thing that feels like an alien in my belly is in fact a real human being.)
It Takes Two by Rob Base (Because that is what got us in this predicament, isn't it? Also, I think this song will just make me laugh and think of junior high dances in my hometown.)
Hallelujah by Jeff Buckley (This song gets played often in my yoga class and it's one of the prettiest things my ears have ever heard.)
Shake it Out by Florence and the Machine (I'm trying to be open to however this whole thing shakes out, both my expectations of her arrival and also what kind of mother I want to be.)
P.Y.T (Pretty Young Thing) by Michael Jackson (Babies are the definition of pretty young things.)
Sunnyroad by Emiliana Torrini (This is such a sweet, soft song, perfect when a feeling of calm is needed.)
Light My Fire by the Doors (Pain is minimized if there's a killer keyboard hook, right?)
One by U2 (I love the version with Mary J. Blige and Bono. Goose bumps … sing it, gurl.)
The Show by Lenka (Life is in fact, a maze, and love is a riddle.)
Bring Me Some Water by Melissa Etheridge (I had to put my fellow Leavenworth alum on here. And seriously every mom I know mentions how hungry and thirsty they are during delivery.)
L'ongle by Presque Oui (Because I'm thinking even contractions will sound better with a bit of French music in the background. Either that or I'll be cursing my husband out in the universal language that requires absolutely zero translation.)