January 22, 2013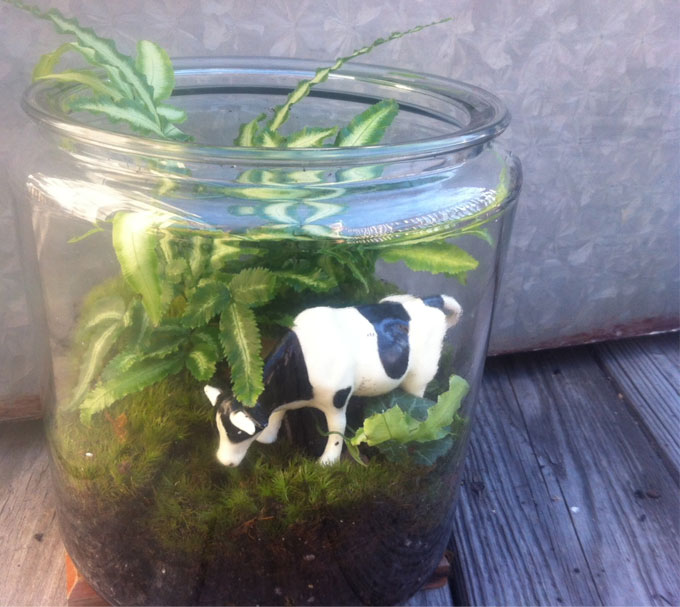 My friend Kenn came up with an incredible concept for Valentine's Day this year. In lieu of tacky grocery store flowers or a box of waxy chocolates, send a terrarium.
He and his friend Alice are making these adorable plant villages in modern vases complete with children's quotes on the tags about love. While the terrariums are so beautiful and alive, the quotes really do add something special. Here are a few:
Love is sloppy … especially when there's some other person involved.
~ Arnold, age 9
Love is like a flower … don't step on it!
~ Marv, age 8
When God saw Miami Beach he fell in love with it. That was the first example of love that is on record.
~Arnold, age 9
If falling in love is anything like learning how to spell, I don't want to do it. It takes too long.
~ Glenn, age 7
Oh my gosh, I'm in love! What will my mother say?
~ Sharon, age 9
Don't forget your sweetie's name … that will mess up the love.
~ Erin, age 8
I'm not rushing into being in love. I'm finding fourth grade hard enough.
~ Regina, age 9
Holding hands is usually a sign that people like each other a lot. Or, it could mean they are afraid that somebody else might flirt with their lover.
~ Christine, age 8
Aren't they fantastic? They are adorably honest (and true!). Here's how to order one of these sweet gifts if you're in the ATL-area.