March 23, 2010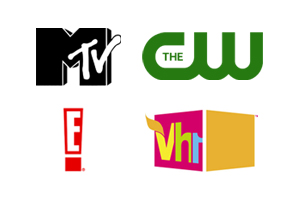 In December, James Wolcott wrote an incredible piece for Vanity Fair about the dumbing down of American culture due to the influx of reality television.
That article got me thinking of the Andy Warhol quote; "in the future everyone will be famous for 15 minutes." So, here we are in 2010, with the MTV, CW, VH1, and E!, lineup of what television executives should be calling 15-minutes-of-fame programming.
The reality in my life is this; I'm the wife of a television and film writer and producer, and I'm about to get on my soapbox about the state of television in America. I've come up with this notion … reality TV is the new television "reel"-the new stepping stone for any sort of career in entertainment. Reality TV standouts parlay these vixens, airheads, and otherwise nobodies into other jobs-Kendra Wilkinson, Melissa Rycroft, Kyle Brandt, Lauren Conrad-line them up.
Because what we do know is that Kendra starred on Girls Next Door and it catapulted her into a spin-off show, a husband and a baby; Melissa went from being "blindsided" on The Bachelor's "After the Rose" ceremony to a gig not just Dancing with the Stars, but as a special correspondent for Entertainment Tonight and 20/20. Go a few years back to when The Real World was in Chicago and Kyle was on it, he then got a reoccurring role on Days of our Lives. And who could forget LC, who starred on Laguna Hills as a mere 17-year-old high school senior, wham bam, now she's a New York Times bestseller and clothing designer.
It's as if it's all a sociology experiment of he who puts themselves out there the most gets a bigger deal, to the nth degree. But, isn't life kind of like that? He who wows the interviewer, get the job? He who writes the most niche/compelling blog, gets the book deal, then lands at HGTV…hi there Dooce. Or he who competes in a reality cooking show gets a three-show deal on that same network, then a hosting job on NBC this spring … fist pump Guy Fieri and your meal-ticket, Food Network.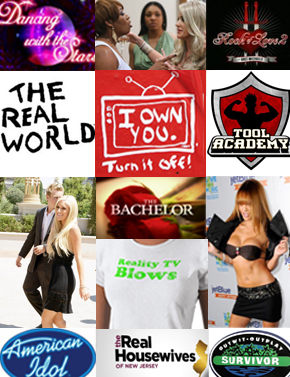 Reality TV is the equalizer for the celebrity and the non-celebrity alike- Jessica Simpson back on the reality TV programming set with The Price of Beauty and college co-ed nobodies sending in tapes by the truckload to MTV and VH1 casting offices daily. What's the statistic? That it's more difficult to get on The Real World than to get accepted into Harvard? Wow.
Now, what are we left with? Girl-on-girl coed hot tub action not to be confused with soft-core porn? And twenty-somethings that make for a casting agent's idea of a dream they had at 15. And now, because our standards of what's qualified as entertainment are so low, scandal has even become right up there with reality TV as the new criteria for a job.
Need examples? Enter, Rachel Uchitel. Miss, "I'm Tiger Woods' mistress numero uno and I just got a correspondent's job on Extra for sleeping with another woman's man." Oh, hi Rielle Hunter, nice spread and interview in GQ. Have fun with "Johnny" Edwards. Give a wave to Ashley Dupre and her NY Post advice column too. Hey there, girl.
My drawn out question is this … what was the tipping point? Who Wants to Marry a Multi-Millionaire in 2000 on Fox? Was it Bunim/Murray? The Real World started off innocently enough … a work of sociology in documentary form. Put 7 strangers in a house and let the cameras roll and the tempers flair. That first episode aired in 1992, and followed 7 creative types-3 musicians, a model/actor, a dancer, a writer, and an artist
But, the luge to hell slowly started building after that. So, here we are … on said luge, as it's flying down the course carrying Kims (Kardashian and Zolciak, no doubt) their 15 plus minutes of fame, sex tapes, and side venture projects. All the while pretending to eat a Carl's Junior chicken salad. Why are we still eating this up?
While I used to really like my reality fix as much as the next person, I'm really making a concerted effort to not watch. This, to me, is the only way to potentially get more (real) scripted television back in the programming rotation.