October 27, 2010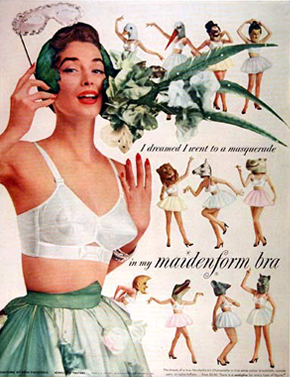 To be fitted by Susan Nethero is a pretty big deal. She's appeared on Oprah several times with every appearance boasting her mantra of one single garment changing a woman's life. So, when my friend (and publicity guru) Meg Reggie hooked me up with a session with the one and only founder of Intimacy I was beyond thrilled (but also completely weirded out).
You see, I'm talking about bras here, and this year marks the 100th anniversary of its invention. A century of corsets, pushup pillowed inserts, silicone cutlets, underwire, lace, and twisted straps … we've come a long way. But, apparently not far enough as most women own at least eight bras and wear only four. I've been measured for a bra once, maybe twice, and not in a proper lingerie store; I'm certain it was at a department store and one time for sure was in the junior's department.
Clearly, for me, the bra is an afterthought. Well, when you meet with Susan it's a whole different sort of experience right off the bat. For starters, she doesn't use measuring tape. She expertly brings in a stack of bras some measuring for size around and some for cup. Regardless of how she does it, you'll walk out with the most amazing fit. In my session (which wasn't nearly as invasive and strange as I feared it would be) I was enlightened to know I was wearing two sizes too big around (band size) and two sizes too small in the cup. In other words I've been spilling out and adjusting straps for years.
So here's my plea—ladies, let's all make a pact to invest a little money into a well-fitting bra. I'm not saying it's life changing, but it is chest changing. It doesn't have to be fancy, it just has to fit and maybe, just maybe, we'll actually get more than three in the rotation, bada bing.