October 11, 2012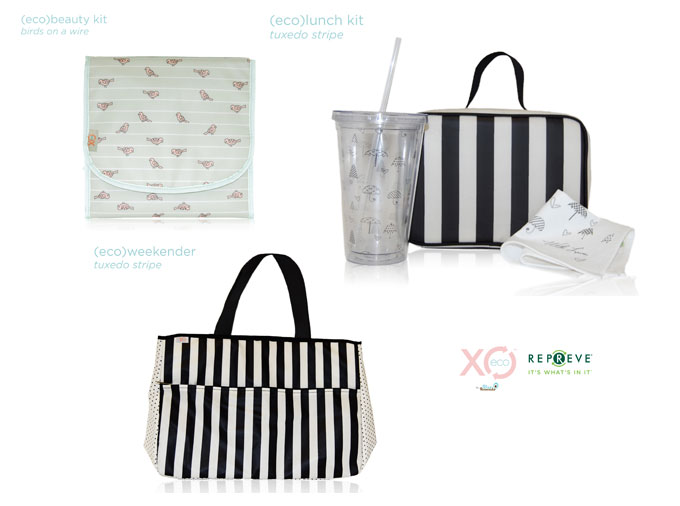 When I travel, I rely on a solid packing list to help me remember everything from electronics chargers to a camisole for wearing under a sheer top. I've found that cute, yet functional travel cases to hold it all can sometimes be hard to come by.
I swear by my very simple black one from Sephora (similar to this) that's served me well for many miles. Lately, though, I've been eyeing (xo)eco, the collaboration between Lauren Conrad and Blue Avocado. The eco-friendly collection constructed from recycled plastic bottle fabric is both durable and adorable.
With more than 20 different accessories in the line (cases for clothing, cosmetics, and food storage) it makes you want to book a trip pronto just to use it all. My favorites (all pictured) are the weekender (the perfect size short trips), lunch kit (wouldn't this be great for packing snacks on a long flight?), and beauty kit (smartly constructed with separate compartments). Check out the full line on amazon.com.
Also, when I travel I swear by these mini makeup brushes and a variety of bottles to hold liquids and lotions. These are a bit more sophisticated-looking than the average plastic bottle set.
Happy packing.