June 9, 2009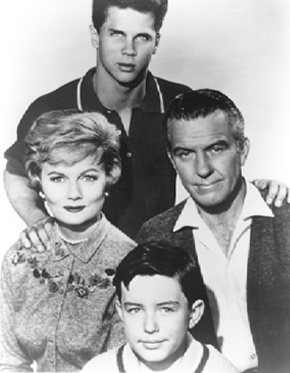 Everything old is new again, and so it goes. Maybe it's the economy, maybe it's the fact that formulaic "reality" television has run its course as a source of entertainment. But, suddenly, I'm seeing everything in retro with a resurgence in all things mid-twentieth century, and women taking up knitting, sewing and the iconic Potluck supper.
Here are the trends making the retro rounds…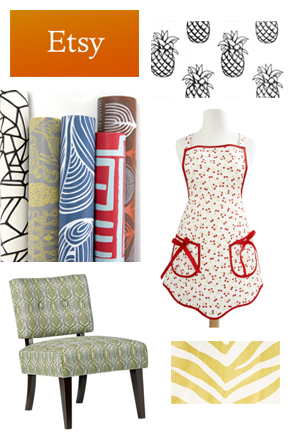 Crafting certainly isn't a new trend, but never has it been so hip. Even Amy Sedaris – one of my fave comediennes admits to having caught the crafting bug, and plans to write a book about it. Book clubs are hurriedly being pushed aside to make way for knitting, scrapbooking and repurposing clubs… gather your girlfriends, or make it a couple's thing.
And while we're on the subject of retro revival – from fabrics to wallpaper, never have textiles been so in demand. Yes, wallpaper…FYI, D-I-Y and handmade are all the rage.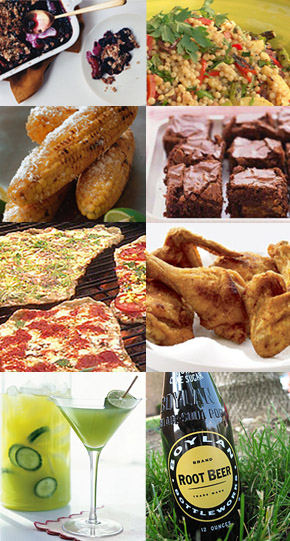 Everywhere I look I'm seeing people gathering together over food…potlucks (sometimes known as covered dish suppers) are back in a big way. But it's not your momma's mayo-laden, Ritz-cracker pie sort of soirée. Instead, in living rooms, at neighborhood block parties, at backyard movie night, folks are serving up food delights like grilled pizzas, fried chicken, couscous, and corn-on-the-cob kicked up into high gear with herbed compound butters.
And it's not just on the home front – commercial enterprises are jumping on the bandwagon. Supper clubs are popping up all across the country. And restaurants are getting in on the action with prix fixe menus, and Sunday family-style suppers.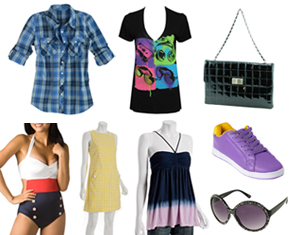 Of course fashion is cyclical – think about the last five decades – we moved from the 50's beach pin-up, to the 60's shift, the boho 70's, to 80's neon, and 90's plaid. What's the new late 00's trend? Flea markets, thrift stores and consignment shops; they don't make you cheap, they make you chic. Never has the word vintage been so overused.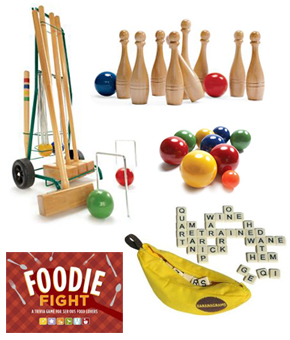 Staying in is, well, in again – and it's all about gaming…not the sore-thumb inducing video game, but the plain old board game. The hottest word game right now, Bananagrams, takes the place of Scrabble, so get out that pocket dictionary and spell it out. If fresh-air action is more your speed, outdoor games imported from Europe are on the rise – Italian lawn bowling and bocce and English croquet among them.
I feel like I've wandered onto the set of Leave It to Beaver and Ward and June are just around the corner ready to help me spend an old-fashioned Saturday night at home.
Bananagrams, Bluefly shift dress & tie-dye halter top,  Boylan Soda,  Chanel Handbag,  Corn on the Cob with Cheese and Lime,  Crate & Barrel chair, 
Cucumber Gimlets,  Delias plaid shirt,  Forever 21 neon top & shades,  Etsy,  Foodie Fight, Grilled Pizza, Hygge and West Wallpaper,  Israeli Couscous, 
Modcloth swimsuit & shoes, Peanut Butter Cup Brownies,  Plum Berry Crisp,  Rubie Green fabric swatches,  Smith & Hawken bocce, croquet & lawn bowling,  Sur La Table apron,