March 9, 2010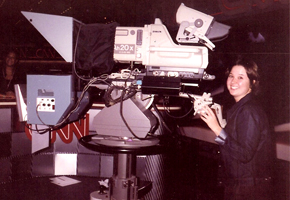 Recently, my mind has been lost in thoughts of the next decade. I think it's mostly because I've now been in Atlanta for ten years. It's made me sort of want to reevaluate things on a life level, including the city I call my home. When I moved out here in 2000, I held a lot of titles-college graduate, daughter to a mother and father, single, scared, video journalist (a.k.a. the most entry-level position you can have at CNN), and Midwesterner (just to name a few).
I've still got that degree, my father died within 9 months of me moving here, I met my husband at CNN, my title changed from V.J. to producer by the time I was 26, and now, I no longer consider myself from the Midwest since the South is the longest I've ever lived in one spot. So here I am, examining the past decade and all my titles. Because as much as I hate to admit it, I care about those sorts of things, just as most of us do.
We all have them. But, what do they mean exactly? Are they simply just boxes people want to put us in or the frames around our life that fit other people's mold of what they want us to be, or what we might call ourselves? Sometimes these titles actually fit with who we want to be, but often that's not the case.
Going after what I want is never the issue with me. My husband describes my approach (lovingly, I think, err hope) as a bull in a china-shop. I'm not particularly proud of that. If there's something within sight, I generally go after it and beat it into submission (although pretty sure said husband was not acquired that way).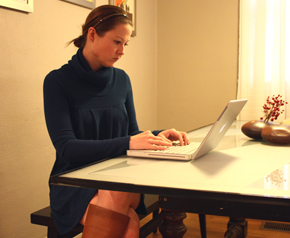 Right now, I have career opportunities open to me. But, I've realized I make decisions quickly, not really giving the care and attention to if they are right or wrong decisions, just so that decision is made. Because of that, I don't operate with the boundaries of just letting things play out, then a few years later I might think to myself, "hmm I could've let that rest a bit."
I'm still trying to figure out what I want to be this decade or even just this year. Mother? Published author? Freelance writer? Communications Director? Editor? Or, answer D … all of the above? There are many people in my life struggling to come to terms with their own titles-estranged, unemployed, single, separated, mother, infertile, brave-it's beyond career stuff.
What titles do you want to keep this year? Which ones would you throw out the window?