May 29, 2009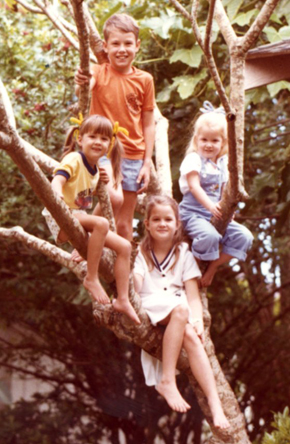 Do you have a place in your mind that represents paradise to you? Although I lived on Oahu for a short time when I was quite young, Hawaii occupies that place for me. Hawaii holds such a dear place in my heart and mind but, it's an image forged within the mind of a child; and so I wonder if the place that the little girl remembers truly exists? Yet I have this fear that if I went back, I would never leave.
Several years ago, I read West of Then by Tara Bray Smith when it was first published. It is the story of a mother and daughter's journey in that Hawaiian paradise; a story so remarkable and so profound that it became etched in my mind, so much so that I wanted to talk to the woman behind the book. I am so honored to say that this week's culture piece is an interview with this fantastic author, where she talks writing, family and of course, our shared adoration of magical Hawaii.
Read More
May 26, 2009
Food trends can take on mythical qualities. They are the place where a child's simple pop rocks suddenly find themselves serving as a key ingredient in a high-end restaurant's signature dessert.
While I am not exactly qualified to predict or analyze such trends, I am however, a consumer, and I know what I notice. If 2008 was the year of the pig, the cow is handily pushing it aside to take center stage in 2009. Specifically, the burger… lately, everywhere I turn its burgers, burgers, and more burgers. From gourmet ones made from Kobe beef, to mini versions overtaking appetizer menus (don't let the word slider fool you) to Padma selling (out) greasy Carl's Jr. versions.
Now, the hamburger concept isn't new (it originated in the late 18th century), but the gourmet craze is. Here's the flipping truth about burgers and the dining outposts that have put them on the trend map. But, chew slowly my friend, as yesterday's tapas makes way for today's gastropub.
Read More
May 19, 2009
I'm off to Seattle and Vancouver this week.  My friend, Emily Gold, has graciously agreed to man the danapop post in my absence. I cannot think of anyone more qualified to write this week's food & drink. You can continue to follow Emily on her blogspot. While you're there, check out a piece I posted on her site about Atlanta life.
Business resumes as usual next week. And I assure you, I'll return loaded with stories and posts…bi-annual family vacation…enough said. You can also follow my travels on twitter @ danapops.
xoox,
dp
So Many Teas, So Little Time
Tea has been on my mind lately. Not only because I have a cup nearly every morning and every afternoon, but because it's one of those food products that has been around for ages yet quietly flies under the radar. Tea is a single-origin product, expressing the terroir of a region. Just as with wine grapes, there is a certain romance at envisioning tea grown on Lover's Leap Estate, at an altitude of so many feet, lovingly picked by hand, and spread on huge screens to dry beneath the Indian sun. A vision, I know, but surely one you'd want to drink every morning.
May 15, 2009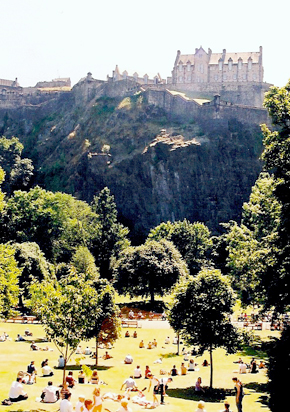 Ernest Hemmingway – peripatetic traveler and a man who had a brilliant way with words once said – "Never go on trips with anyone you do not love."
I just love that line. And like Hemmingway, I do believe who you choose to spend a journey with is just as critical to your travel experience as where you go.
But no matter if it's with someone you love or even just sorta like, right now I think that people are afraid to travel – not enough in the budget, Swine Flu, pirate attacks – it can be anxiety producing and it has left many perfectly content to let Dhani Jones tackle the globe or Bridget Marquardt saunter around the best beaches.
Life is too short to spend it at a desk dreaming of trips you want to take when the timing fits in a little better with life. I have never regretted taking trips; saving for them, knowing it's a memorable investment. And with the summer travel season quickly approaching, I can't help you pick your partner in travel crime, but I can give you some creative ideas for choosing a destination worth emerging from your cubicle for.
May 12, 2009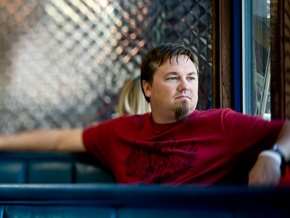 It's pretty inspiring to meet people who do what they love, and if what they love has taken them off the beaten path, even more so. My friend Melissa Simmons does just that. She manages musician Edwin McCain as president of Harrington Management. You might remember McCain's 1993 hit, "I'll Be," better known as the first dance wedding song anthem. But, he's so much more than that…a platinum-selling singer songwriter who crosses into folk, soul, and rock genres seamlessly – and a nice guy to boot.
This summer marks her 10th year working with Edwin and I recently spoke to her about the ever-changing music business, memorable travel, and of course, those pesky groupies. And just to amp up the coolness factor in a bit more – Melissa's in Japan right now…for her job. Jealous.
May 8, 2009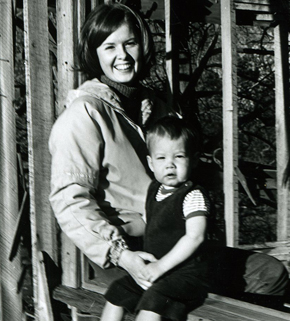 Today concludes the five-part series on motherhood. To see past articles or full panel disclosure, click here. This piece was such an amazing one to write and I cannot thank the participants enough for both their time and candor. Here's hoping for the loveliest of mother's days…
dp Names say so much. I think naming a child would be incredibly hard – how did you and your husband choose the names of your kids?
Mommy A I was pretty adamant on giving my children middle names that honored my parents. I felt it important because of my parents' cultural belief to have our family name passed on. Since I could not pass on my last name in the most traditional manner, I chose to include a Korean name as a middle name. Plus, once I had children, I really started to understand cultural beliefs or practices that insist on same race marriages. I realized that my children have the potential of having blonde hair, blue-eyed babies. By the time my grandchildren have children, all of the Korean will be gone! This thought kind of makes me sad. There will be no more of my parents left in the bloodline.
May 7, 2009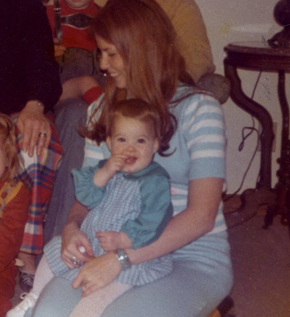 It's day four in our five-part series on motherhood. To see past entries and full details on the amazing panelists click here.
dp Did you find out your child's gender while you were pregnant? Did you try to predict? Were you correct?
Mommy E Yes – we just found out we are having a boy, and are so excited!  This was one of the discussions that was agreed upon before even getting pregnant. My husband is a planner and wanted to know!  I could go either way, so maybe in the future we could keep it a surprise. Because I have been having such an easy time with pregnancy, I was feeling boy at first, but was also very partial to having a girl. I am so excited for the outcome, but either way I think we would have won the lottery.
May 6, 2009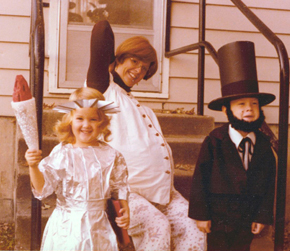 It's the third part of our motherhood series. Click here for a full scope of the participating panelists.
dp For those of you with mixed gendered children, is there an easier sex to raise – girls or boys?
Mommy D Boys seem to be easier emotionally, but they are much noisier. Girls tend to be more emotional and dramatic.
May 5, 2009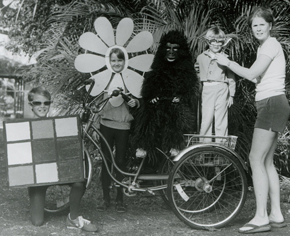 The motherhood series continues. Click here to see the full stats on the panelists.
dp In your opinion, how has child rearing through the years changed?
Mommy A There's a lot that has changed. Spanking is controversial. If you spank your children, it's because you've lost control and are an ineffective parent. There's too much coddling and not enough discipline. I read a book by Randy Pausch, The Last Lecture, and he wrote of the way parents and teachers are afraid to give honest feedback to their children and students. Everyone is great at everything. This leads to an inability to accurately assess one's self and ultimately stunts the growth, development, and learning of an individual. Children today are getting away with so much more than I did as a child.
May 4, 2009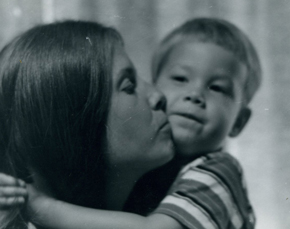 I've had the privilege and joy over the last few years of seeing some of my closest friends as well as my sister and sister-in-law become mothers. It's made me realize that for as many hats as we women wear, being a mother appears to be, quite possibly, the toughest.
That has made me think more often of motherhood in general and my own relationship with mine. I can't say I've ever written a letter to my mother. Sure, emails. Sure, lengthy telephone conversations with both of us carrying on about nothing in particular. But, an honest to goodness pen to paper letter – not so much. If I were to write her, I'd likely start with a simple thank you and then express my gratitude for her nurturing and her patience throughout my life (not counting the few late high school/early college years where we couldn't stomach the sight of each other).
In honor of mother's day, I've conducted a sociological experiment of sorts. Below is the beginning of a five-part series that I'll be posting throughout the week. I interviewed nine women – eight of whom are mothers and one who is just about to be. Each gave me such amazing honesty and insight and they made this piece what it is; and for that, I am humbled. This article reflects their caring, their time and their generosity.
Happy Mother's Day, a five-day tribute.

Editor's note
While I chose to not to interview my own mother here in the interest of journalistic distance, it should be noted that all photos in the series are of her and are some of my favorites.
Read More