September 21, 2012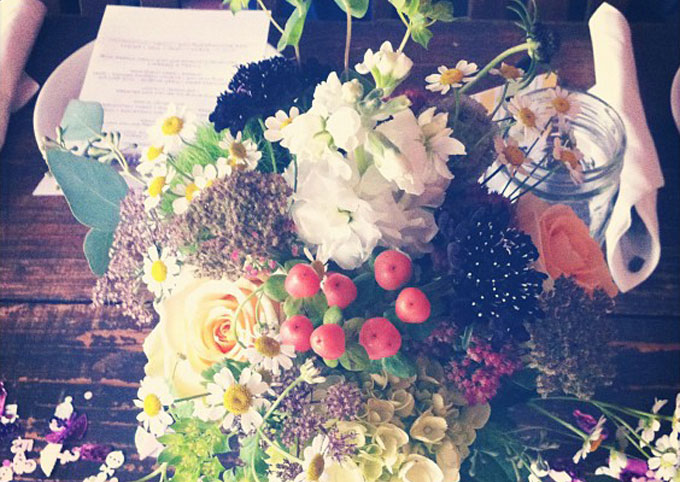 I think for most women the baby shower is a very symbolic milestone in a pregnancy. I could so feel the love at mine this past weekend. My mom, two sisters, and best friend went to so much trouble to make the day absolutely perfect. I'm still basking from the energy in that room. Thank goodness there was a camera (or ten) around to capture it all.
The table settings at the shower were so beautiful. Each table was covered with vases of flowers all designed to go with the nursery theme of an English garden. I've been enjoying fresh flowers all over my house this week.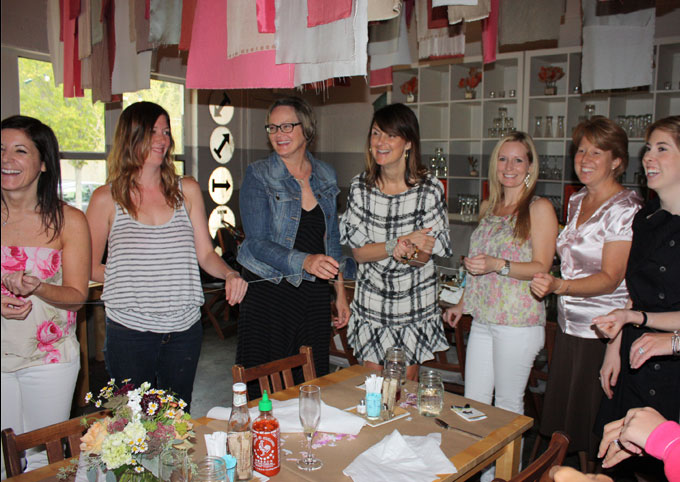 An emotional moment – everyone made a big circle and looped a piece of string around their wrist to form individual cord bracelets we're all wearing until I give birth. Once my daughter is born, we can cut our string. I'm supposed to think of those strong and wonderful women in my life when the laboring gets difficult.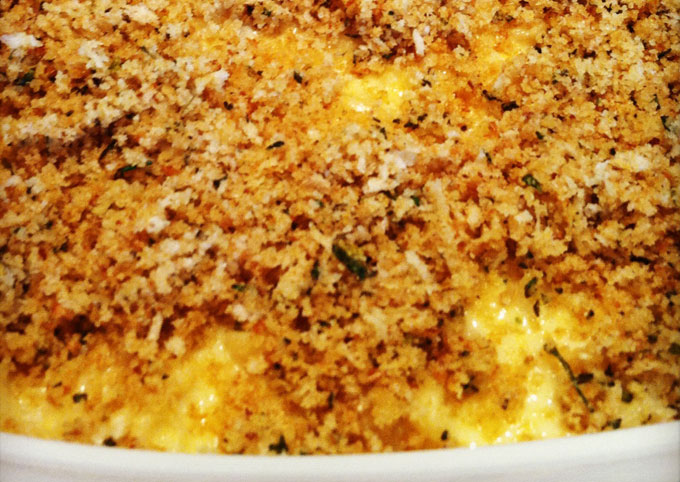 We hosted a Southern-style barbecue at our house the night prior to the shower for out of town guests. This macaroni and cheese is always a hit and it was wonderful to catch up with everyone in a casual setting before the next day's festivities.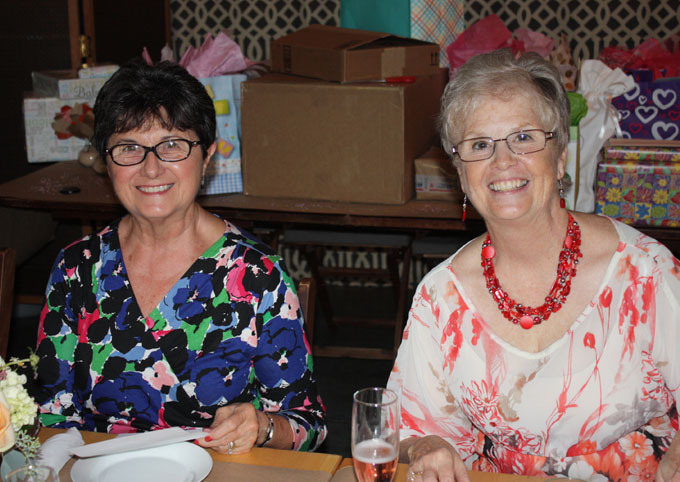 I love this shot of my mother-in-law and mother. They both have already showered this little girl with so much love (and me with incredible advice on mothering).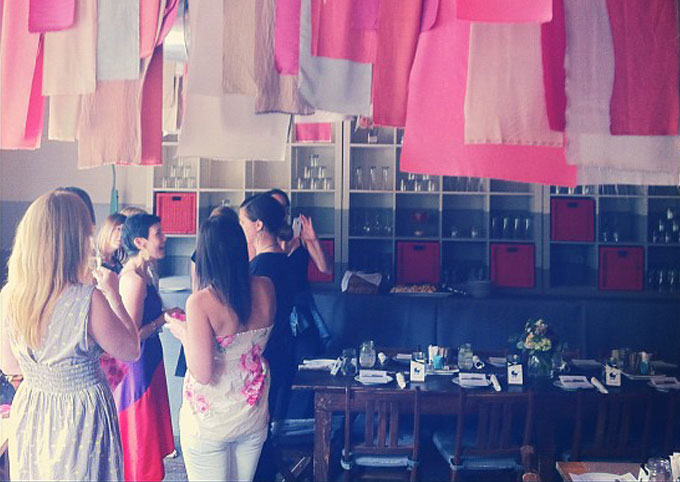 The afternoon was the most perfect mix of family and friends in an intimate setting. I adore the venue of Sun in my Belly. It was absolutely magical and I've always appreciated the sentiment to the restaurant's name: It has been said that when Picasso was asked what it was that compelled him to create, his response was the 'Sun in my Belly.'