October 31, 2008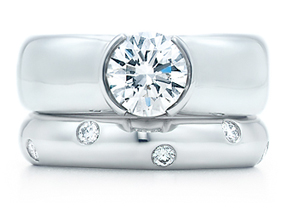 When I began dating the man who was to become my husband I had this relationship epiphany; I call it "the one before the one."
When I think about all the boys (boys, yes, in the truest sense of the word) I had dated before meeting my husband, I realized how much time, energy and emotion I had wasted on these ones before the ONE.
But, I am in good company – this has happened to just about every one I know and it goes a little something like this…
October 29, 2008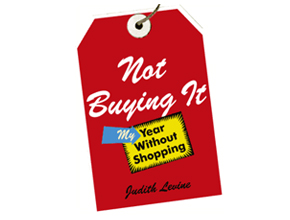 I'm reading this book called Not Buying It by Judith Levine. It's been on my list of reads for about as long as it's been published (two years) and I'm enjoying it immensely (your local library is a wonderful thing). It's pretty fitting to be reading now, with the current state of the economy and the average American's debt level hovering in the stratosphere. I'm completely fascinated by this work. It was written just after Saddam Hussein was found in that spider hole (circa 2003), and it blows my mind how relevant it is to what's happening right now.
October 24, 2008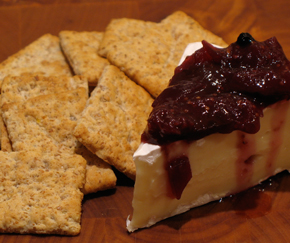 I am usually no good with these sorts of things – recipe exchanges. Well, if we're being totally honest, recipes and exchanges that involve spontaneity. I'm good with things that involve advance notice of in-law visits or making something sweet concocted with peppermint extract during the month of December – I can handle that sort of preparation.
My twin sister is a funny little thing. We're very similar in some ways, but opposites in a lot more ways. She's very willy-nilly and I love her for it – willy-nilly doesn't really come into mind when people describe me, so I've heard.
October 17, 2008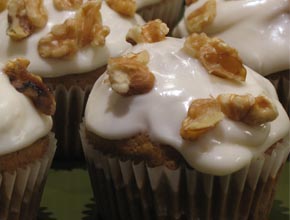 There's a really great Stereophonics song called Carrot Cake & Wine. My interpretation of that song is that a big chunk of life is about finding that sliver of something you're passionate about, and a quiet place to savor it.
I've always liked the sentiment behind the song and I see the analogy reflected in so much of life. And so it seemed the perfect combination for the season – the deep red of the wine, the muted ivory of the icing, and cheery freckles of spices and lovely orange carrots for the cupcakes. So, here's to all the bites of carrot (cup)cake(s) and sips of wine you can handle.
October 14, 2008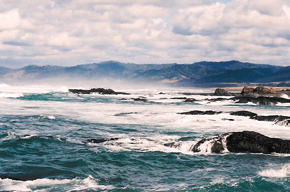 So…here we are. I must admit this is all a little surreal. I've wanted to do a website for ages and have had some form of it in my mind for about that long. It's taken me a bit to get here…an almost 6 year stint as a producer at CNN, a senior publicist for a boutique public relations firm in Atlanta, and freelance writing around all that.