April 28, 2009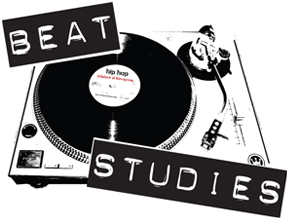 In On the Road – Jack Kerouac's defining work of the beat generation – the existential query,  "What's your road, man?" served as a siren song that lured thousands to answer the call of the open road, leaving the establishment behind in search of new meaning.
Beat Studies Productions - an Atlanta-based independent hip-hop label, like Kerouac, calls out the establishment (the hip-hop one) on its complacency when it comes to the commercialization of the genre. Beat Studies is paving a new road for a new generation of hip-hop artists who want to make what founder B.J. Alden calls "intelligent music."
One of those artists is SIMP (a.k.a Duran Butler). For the record, SIMP is just about the freshest thing to sprout out of the South since, well, the Dogwood.
Here's my enlightening Q&A with SIMP.
April 24, 2009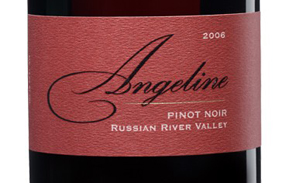 name⋅sake [neym-seyk]  noun
1. a person named after another.
2. a person having the same name as another.
I recently attended a work event where they served a number of  California reds from a winery called Angeline. I have a good friend named Angeline and so I became giddy at the idea of hosting a party where I'd pair my guests with their namesake wine – or show up at the next party with a semi-original hostess gift.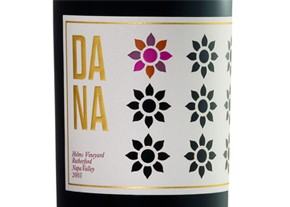 Do you have a namesake wine? I do – and of course in typical "Dana" fashion, cheap, it's not – Dean and Deluca tout it for $295 a bottle…not exactly economy friendly…eek! But perhaps, someday, it will be "I just gave birth – bring me that bottle or else" or "The Simon & Schuster book deal just came through with an embarrassingly large advance" friendly.
April 21, 2009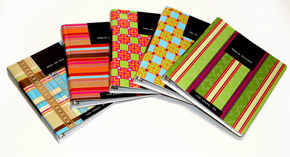 My relationship with lists has been duly noted (see Daisy Princess Paperie). I make lists for lists…or to steal a line from my twin sister and her boyfriend that they stole from some Cameron Diaz movie – making a plan to make a plan. With age comes acceptance and as I grow older, I'm trying (honest) to truly embrace the Type-A that I am. And every once in a while a product comes along that leapfrogs my military-precision organization skills to a whole other level – that product is The Life Library.
I recently interviewed its creator, Jean Martin. Here's what she had to say:
Read More
April 18, 2009
We here at dp hq take our journalism and reporting duties quite seriously. Because of this, I have reporters dispatched in various bureaus throughout the world. Ahem… truth be told, my best friend is in Lecce, Italy, at The Awaiting Table Cookery School, so this week's travel posting contains snippets of what she's soaking in.
And in today's tech age the physical postcard has now been altered to text messaging, here's the abbreviated text with photos…
Gustate! (English translation – everyone, enjoy!)
Read More
April 14, 2009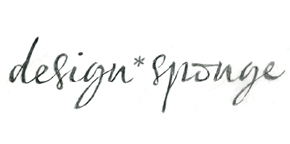 Design*Sponge is one of my favorite go-to websites when it comes to matters of the home. Its before and after projects have stunning results, always teach me something and make me have enough confidence to believe I can actually tackle some jobs around the house myself.
In addition, I'm always inspired by the images on the site – from vials of sand or spices used as decoration, or cool fabrics to breathe life in a struggling piece of furniture; the concept is all Grace Bonney. I had a chance to connect with its founder from her locale in Brooklyn and I'm so happy I did. Q&A follows…
April 10, 2009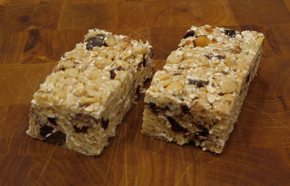 My older sister is a fantastic baker. It's likely the scientist in her – all that precise measuring and exactness that really suits her. She doesn't bake as much as she used to (what with the full-time career, two children under the age of 4, and a husband who often travels for work) but I remember her pre-children weekend routine. She used to whip up a few goodies to sell at the local outdoor farmer's market. The top sellers were her homemade granola, dog treats, and these granola bars.
They are chewy, gooey and good without all the extra additives and gunk in those packaged kinds. Perfect for day hikes, long car rides, or simply a healthy snack, sure to tide you over without all the guilt. My sister's version uses raisins, but I subbed in dried cherries because I love the combo of dark chocolate and cherries. But you can use whatever you wish.
Read More
April 3, 2009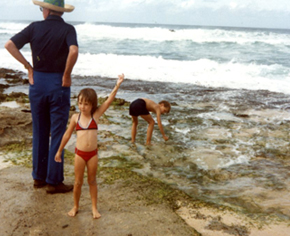 Oh snap, it broke – my awesome black and white striped two-piece Target swimsuit. Just after I'd strutted out in that little number and bent down to set my towel out – did the 'fraidy cat arch and kerpow – it exploded. There I was – stranded like a beached whale, flip flopping – not knowing which way to turn. All because I was seduced by a cute, inexpensive little number on those siren-song racks at Target.
Talk about mortified. Talk about oh shizz. I just busted out of my bikini top! Do I even tell my husband? Will he look at me different? But I have to, because I need his shirt to cover up while I scurry back to the condo to inventory the damage.
Read More