October 15, 2013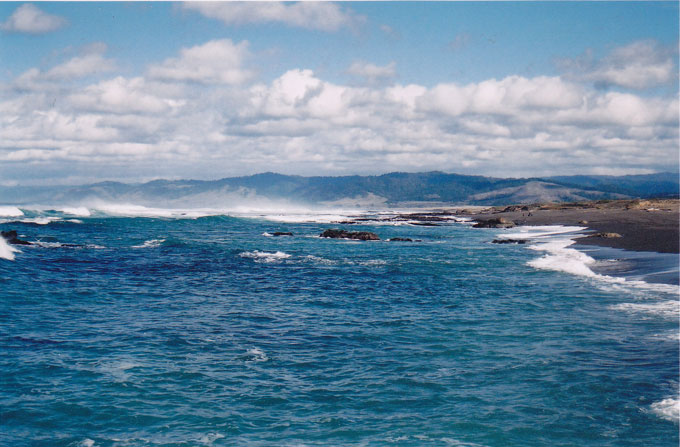 I was 11 when REM's album, Document released. My older sister, Susan, had it on cassette and I'd borrow it, replaying it over and over and over again. From that moment, I was a devotee. Later, when my teenaged girlfriends became obsessed with New Kids on the Block, I was still hanging on every word from what I thought was the most sincere, handsome, and smart fellow ever imagined from Athens, Ga. A man named Michael Stipe.
REM is the one band that seemingly appears out of nowhere with a song or album release (well, not since September 2011) when I've reached pivotal moments in my life. Rolling Stone magazine covers featuring the foursome followed me to every dorm room and college apartment. I used several lyrics to their song, Leaving New York in the goodbye email to the CNN staff I was leaving behind. I thought I was so clever with both the television reference of, I saw the light fading out, and the fact that my show was based out of New York.
And now.
I'm ready to Walk Unafraid.
Yesterday marked the five-year anniversary of my first danapop post. It was an article titled, The Sunshine in my Mind. I wrote about this portal being my slice of something worthwhile and meaningful. It's been all of that. And more. Danapop readers followed me through tough times like Dan's job loss and my mother's bout with cancer. And happy times like Margaret's birth and creative times like discovering a new designer. And funny times like my bikini busting at the seams. And recaps of amazing trips I've taken.
But, here's the thing, my offline life is the slice of something worthwhile and meaningful. A couple of weeks ago I took time away from danapop postings to try out how I felt without this space.
The truth: I didn't miss it. I need to listen to that.
I blogged for a long time because I wanted to. Needed to, even. Now, I realize I blog because I think I'm supposed to. I don't like to live my life with what's expected. I accomplished everything and more than I ever set out in this space. And I'm so very grateful to have gained readers along the way. I'm proud of the work I've done here. I've interviewed great people. I mean, I could've called it a day the morning I had Judd Apatow RT a dp piece! But at this moment, it does feel right to stop.
In the coming weeks danapop.com begins the transition into a more professional space with my writing and editing skills as the main focus and the blog secondary. That's not to say I won't share a Spotify playlist, killer recipe, travel inspiration, or anecdote about my family sometime. But, for now, it's time to just be.
A hearty thank you for allowing this space to be my creative haven for the past five years.

Editor's note: This photo is from Mendocino, Calif., the same beach as first image ever posted on danapop. And that's how I feel – the view is the same, but the angle has changed.